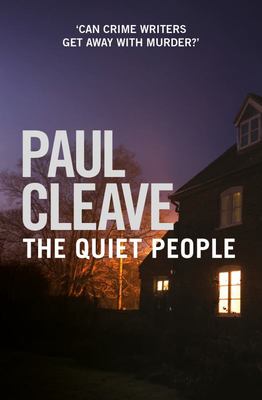 $38.00
NZD
Category: General Crime/Mystery
Cameron and Lisa Murdoch are successful crime-writers. They have been on the promotional circuit, joking that no-one knows how to get away with crime like they do. After all, they write about it for a living.So when their 7 year old son Zach goes missing, naturally the police and the public wonder if th ey have finally decided to prove what they have been saying all this time - are they trying to show how they can commit the perfect crime? ...Show more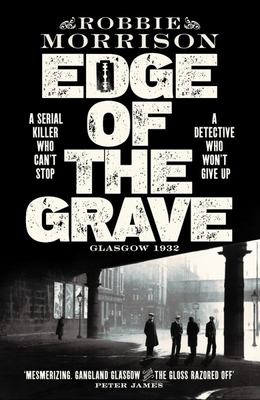 $35.00
NZD
Category: General Crime/Mystery | Series: Jimmy Dreghorn Ser.
Edge of the Grave by Robbie Morrison is a dark historical crime novel set in Glasgow, 1932. A city still recovering from the Great War; split by religious division and swarming with razor gangs. For fans of William McIlvanney's Laidlaw, Denise Mina and Philip Kerr. When Charles Geddes, son-in-law of one of the city's wealthiest shipbuilders, is found floating in the River Clyde with his throat cut, his beautiful widow Isla Lockhart asks for Inspector James Dreghorn to lead the murder case. Dreghorn has a troubled history with the powerful Lockhart family that stretches back to before the First World War and is reluctant to become involved. But facing pressure from his superiors, he has no choice in the matter. The investigation takes him and his partner 'Bonnie' Archie McDaid from the flying fists and flashing blades of the Glasgow underworld to the backstabbing upper echelons of government and big business in order to find out who wanted Charles Geddes dead and why. As the case deepens, the pair will put their lives on the line in the pursuit of a sadistic killer who is ready to strike again . . . ...Show more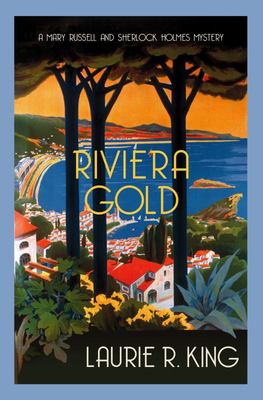 $23.00
NZD
Category: Classic Crime | Series: Mary Russell and Sherlock Holmes Ser.
Cote d'Azur, summer 1925. Mary Russell and Sherlock Holmes find themselves in a world of sun and jazz, fortune and friendship, childlike pleasures and grown up sins...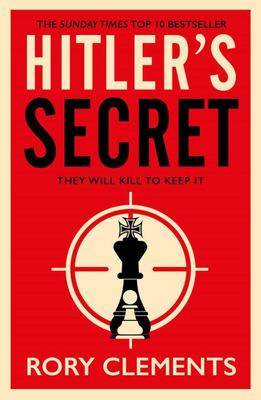 $23.00
NZD
Category: Spy
With WWII on a knife-edge, the most devestating weapon against the Nazis may not be a weapon at all...In Sunday Times bestselling Rory Clement's most intelligent, thrilling novel to date, only the truth can turn the tide of war.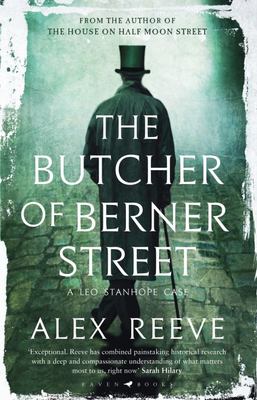 $33.00
NZD
Category: Historical Crime
The latest atmospheric mystery from the author of the Richard and the Judy Book Club choice, The House on Half Moon Street.'Exceptional - you hear and smell and taste Victorian London' Sarah Hilary The headlines scream warnings about the 'Butcher of Berner Street!' and the journalist behind them - Leo S tanhope - is secretly thrilled to see the effect his words are having. Leo's previous work has largely been concentrated on more mundane issues but when an anonymous letter summons him to a club in East London, only for the owner of the club to be found murdered shortly afterwards, Leo sees a story worth pursuing. Not to mention an opportunity to make a name for himself. Yet the more Leo digs, the stranger the story becomes, taking him from the club to a nearby convent, and into the past of a very unusual woman. But he is not the only one hunting for a killer. And it seems Leo's newspaper reports may have put someone else in grave danger... Praise for the Leo Stanhope series 'Reeve has not only crafted a brilliant crime novel, but has created a character who has made me see the world with new eyes' i'Exceptional - you hear and smell and taste Victorian London' Sarah Hilary 'A deeply atmospheric thriller with more twists and turns than the grubby streets of London, and a central character we really care about' Heat ...Show more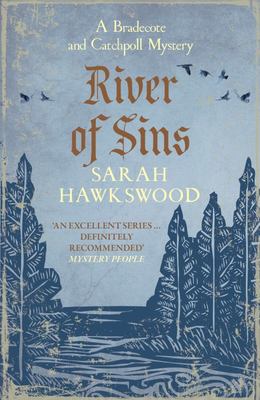 $23.00
NZD
Category: Historical Crime | Series: Bradecote and Catchpoll Ser.
When Ricolde, 'the finest whore in Worcester', is found butchered on an island a few miles up the River Severn, can Bradecote and Catchpoll discover the killer's identity?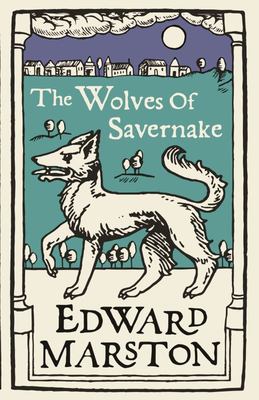 $23.00
NZD
Category: Classic Crime | Series: Domesday Ser.
In 1086 England's mighty king, William the Conqueror, sends out surveyors and census takers to record the resources of his land and its people. Wherever the king's men go they bring excitement, and sometimes murder....
$37.00
NZD
Category: True Crime
In 1900 Chicago, a husband dies under the most suspicious of circumstances. Anton Sorenson had a $2,000 life-insurance policy set to expire and took out a new policy for $3,000. For just one day - July 30, 1900 - both policies were in effect.Sorenson dies of a cerebral hemorrhage on that very day. Accor ding to his wife, Belle Gunness, he had come home from work with a terrible headache. She said she gave him quinine powder, a common remedy, and went to prepare dinner. When she returned to check on him, she said, he was dead.Belle remarries, this time to a much-younger man. Eight months later, Peter Gunness is also dead, the back of his skull smashed in.In 1906, a series of personal ads begin to appear in a local Midwest newspaper. Belle is looking for investors for her farm. None of the men who answer her ad are ever seen again . . .In a dazzlingly original and chilling reimagining of the life of Belle Gunness, the original black widow, Camilla Bruce opens the door to the mind of a female serial killer, where murderous scheming and the darkest of thoughts reside.     ...Show more
$37.00
NZD
Category: General Crime/Mystery
In his many years as a commissario, Guido Brunetti has seen all manner of crime and known intuitively how to navigate the various pathways in his native Venice to discover the person responsible. Now, in the thirtieth novel in Donna Leon's masterful series, he faces a heinous crime committed outside his jurisdiction. He is drawn in innocently enough- two young American women have been badly injured in a boating accident, joy riding in the Laguna with two young Italians. However, Brunetti's curiosity is aroused by the behaviour of the young men, who abandoned the victims after taking them to the hospital. If the injuries were the result of an accident, why did they want to avoid association with it? As Brunetti and his colleague, Claudia Griffoni, investigate the incident, they discover that one of the young men works for a man rumoured to be involved in more sinister night-time activities in the Laguna. To get to the bottom of what proves to be a gut-wrenching case, Brunetti needs to enlist the help of both the Carabinieri and the Guardia di Costiera. Determining how much trust he and Griffoni can put in these unfamiliar colleagues adds to the difficulty of solving a peculiarly horrible crime whose perpetrators are technologically brilliant and ruthlessly organised. Donna Leon's thirtieth Brunetti novel is as powerful as any she has written, testing Brunetti to his limits, forcing him to listen very carefully for the truth.   ...Show more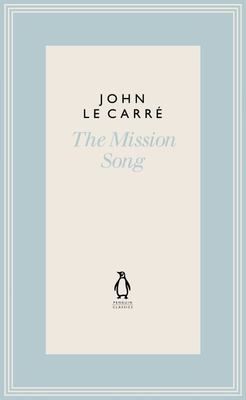 $37.00
NZD
Category: Spy | Series: The\Penguin John le Carré Hardback Collection
At a top-secret meeting between Western financiers and Congolese warlords, an interpreter finds his conscience re-awakening. Bruno Salvador has worked on clandestine missions before. A highly skilled interpreter, he is no stranger to the Official Secrets Act. But this is the first time he has been asked to change his identity - and, worse still, his clothes - in service of his country. Whisked to a remote island to interpret a top-secret conference between no-name financiers and Congolese warlords, Salvo's excitement is only heightened by memories of the night before he left London, and his life-changing encounter with a beautiful nurse named Hannah. Exit suddenly, the unassuming, happily married man Salvo believed himself to be. Enter in his place, the pseudonymous Brian Sinclar: spy, lover - and perhaps, even, hero. ...Show more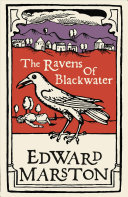 $24.00
NZD
Category: Classic Crime | Series: Domesday Ser.
The village of Maldon is controlled by the Fitzcorbucion family, led by wealthy bully Hamo Fitzcorbucion, the lord of Blackwater Castle. When Hamo's son is found murdered, he demands justice and will stop at nothing to get it.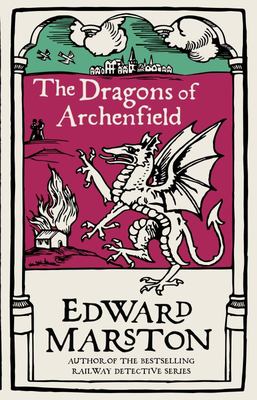 $24.00
NZD
Category: Classic Crime | Series: Domesday Ser.
When there is a land dispute over Archenfield in Hertfordshire, Delchard and Bret are sent to settle it. But when the principle witness is murdered, things become less straightforward .