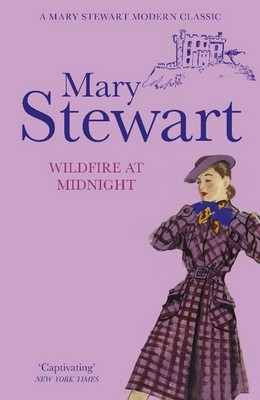 $29.00
NZD
Category: Classic Crime
Midnight on Skye: a young crofter's daughter is cruelly and ritually murdered on the bleak Scottish mountainside. Very soon Gianetta Brooke, a guest at the deceptively idyllic Camasunary Hotel nearby, finds herself tangled in a web of rising fear and suspicion. When she discovers that her ex-husband has booked into the same hotel, the peaceful holiday for which she had hoped takes on quite another complexion. ...Show more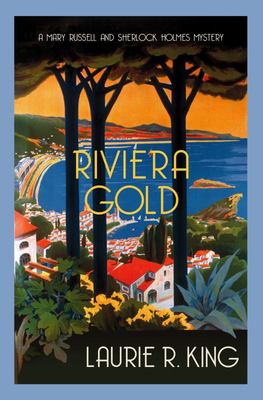 $23.00
NZD
Category: Classic Crime | Series: Mary Russell and Sherlock Holmes Ser.
Cote d'Azur, summer 1925. Mary Russell and Sherlock Holmes find themselves in a world of sun and jazz, fortune and friendship, childlike pleasures and grown up sins...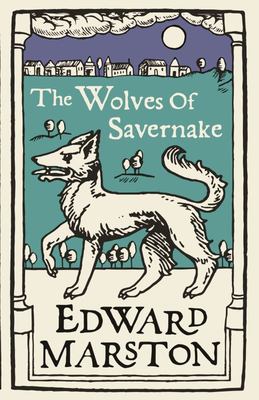 $23.00
NZD
Category: Classic Crime | Series: Domesday Ser.
In 1086 England's mighty king, William the Conqueror, sends out surveyors and census takers to record the resources of his land and its people. Wherever the king's men go they bring excitement, and sometimes murder....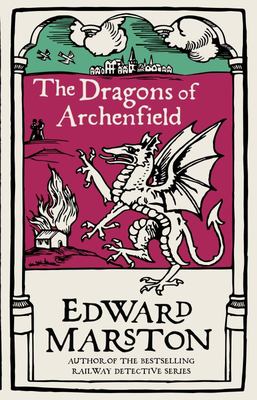 $24.00
NZD
Category: Classic Crime | Series: Domesday Ser.
When there is a land dispute over Archenfield in Hertfordshire, Delchard and Bret are sent to settle it. But when the principle witness is murdered, things become less straightforward .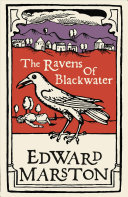 $24.00
NZD
Category: Classic Crime | Series: Domesday Ser.
The village of Maldon is controlled by the Fitzcorbucion family, led by wealthy bully Hamo Fitzcorbucion, the lord of Blackwater Castle. When Hamo's son is found murdered, he demands justice and will stop at nothing to get it.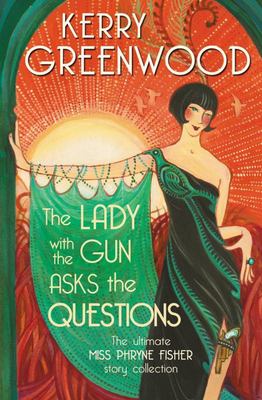 $33.00
NZD
Category: Classic Crime
The elegant Miss Phryne Fisher returns in this scintillating collection, which features four brand-new stories. The Honourable Phryne Fisher - she of the Lulu bob, Cupid's bow lips, diamante garters and pearl-handled pistol - is the 1920s' most elegant and irrepressible sleuth.Miss Phryne Fisher is up to her stunning green eyes in intriguing crime in each of these entertaining, fun and compulsively readable stories. With the ever-loyal Dot, the ingenious Mr Butler and all of Phryne's friends and household, the action is as fast as Phryne's wit and logic.   ...Show more
$38.00
NZD
Category: Classic Crime | Series: Inspector Montalbano Mysteries Ser.
The Cook of the Halcyon is the twenty-seventh Inspector Montalbano mystery from the master of Sicilian crime, Andrea Camilleri. Moments later the all-white schooner, which looked like a hospital ship, began to pass ever so slowly before him, as if wanting to show itself off in all its beauty. The name on the prow said: Halcyon. Two deaths - the suicide of a recently fired worker and the murder of an unscrupulous businessman - lead Inspector Montalbano to the Halcyon, a mysterious ship that visits Vigàta's port each day. With very few crewmen, no passengers and a stern large enough to land a helicopter, it piques the Inspector's interest straightaway. And whilst all this is going on, a rare trip to Genoa to visit Livia ends with the Vigàta police department in disarray, and Inspector Montalbano's position as the head of the commisariat in jeopardy. It will be up to Montalbano to fix the damage done. ...Show more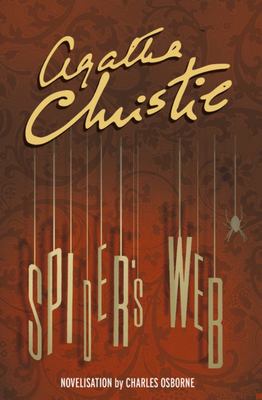 $23.00
NZD
Category: Agatha Christie
A full-length novel by Charles Osborne adapted from Agatha Christie's stage play, in which a diplomat's wife finds a body that mustn't be discovered...Following BLACK COFFEE and THE UNEXPECTED GUEST comes the final Agatha Christie play novelisation, bringing her superb storytelling to a new legion of fa ns. Clarissa, the wife of a Foreign Office diplomat, is given to daydreaming. 'Supposing I were to come down one morning and find a dead body in the library, what should I do?' she muses. Clarissa has her chance to find out when she discovers a body in the drawing-room of her house in Kent. Desperate to dispose of the body before her husband comes home with an important foreign politician, Clarissa persuades her three house guests to become accessories and accomplices. It seems that the murdered man was not unknown to certain members of the house party (but which ones?), and the search begins for the murderer and the motive, while at the same time trying to persuade a police inspector that there has been no murder at all... ...Show more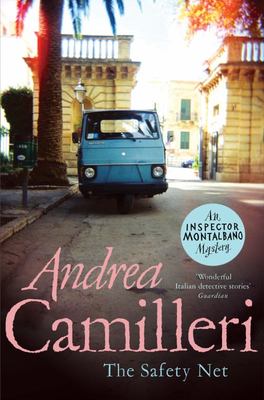 The Safety Net
by Andrea Camilleri; Stephen Sartarelli (Translator)
$25.00
NZD
Category: Classic Crime | Series: Inspector Montalbano Mysteries Ser.
Set on the coast of Sicily, The Safety Net is the twenty-fifth novel in the bestselling Inspector Montalbano series by Andrea Camilleri.***Adapted for BBC4's Inspector Montalbano series***Vigàta is bustling as the new filming location for a Swedish television series set in 1950. In the production frenzy , the director asks the locals to track down movies and vintage photos to faithfully recreate the air of Vigàta at that time. Meanwhile, Montalbano is grappling with a double mystery, one that emerges from the past and another that leads him into the future . . .Engineer Ernesto Sabatello, rummaging in the attic of his house, finds some films shot by his father between 1958 and 1963, always on the same day, 27th March, and always the same shot: the outside wall of a country house. Montalbano hears the story and, intrigued, begins to investigate its meaning. Meanwhile, a middle school is threatened by a group of armed men, and a closer look at the case finds Montalbano looking into the students themselves and delving into the world of social media. ...Show more
$24.00
NZD
Category: Classic Crime | Series: Pushkin Vertigo Ser.
By the author of the acclaimed Tokyo Zodiac Murders - a fiendish locked room mystery from the Japanese master of the genre. The Crooked House sits on a snowbound cliff overlooking icy seas at the remote northern tip of Japan. A curious place for the millionaire Kozaburo Hamamoto to build a house, but e ven more curious is the house itself - a disorienting maze of sloping floors and strangely situated staircases, full of bloodcurdling masks and uncanny, lifesize dolls. When a man is found dead in one of the mansion's rooms, murdered in seemingly impossible circumstances, the police are called. But they are unable to solve the puzzle, and powerless to protect the party of house guests as more bizarre deaths follow. Enter Kiyoshi Mitarai, the renowned sleuth, famous for unmasking the culprit behind the notorious Umezawa family massacre. Surely if anyone can crack these cryptic murders he will. But you have all the clues too - can you solve the mystery of the murders in The Crooked House first? ...Show more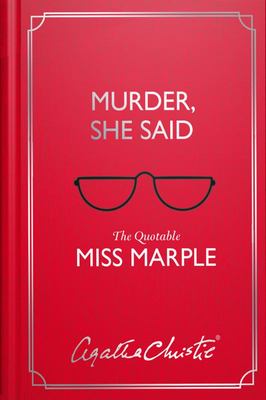 $25.00
NZD
Category: Agatha Christie
A beautifully designed collection of charming quotations that showcase the wit and wisdom of Agatha Christie's widely adored Miss Marple. "Of all Christie's detectives, it's Jane Marple who best understood what can drive ordinary people to the extraordinary act of taking a life."--S. J. Rozan, Edgar Aw ard-winning authorThe razor-sharp mind of the world's favorite armchair sleuth is brilliantly revealed in this anthology of Miss Marple insights and bon mots, curated from Agatha Christie's classic novels featuring the delightful amateur detective. "Really, I have no gifts--except perhaps a certain knowledge of human nature." "Everybody in St Mary Mead knew Miss Marple: fluffy and dithery in appearance, but inwardly as sharp and as shrewd as they make them." "This is a wicked murderer, Inspector--and the wicked should not go unpunished." The perfect addition to the Miss Marple mysteries for both aficionados and new fans, this companion volume also includes Agatha Christie's illuminative essay, "Does a Woman's Instinct Make Her a Good Detective?" ...Show more
$23.00
NZD
Category: Classic Crime
P. D. James is "the greatest living mystery writer." -People Headstrong and beautiful, the young housemaid Sally Jupp is put rudely in her place, strangled in her bed behind a bolted door. Coolly brilliant policeman Adam Dalgliesh of Scotland Yard must find her killer among a houseful of suspects, most of whom had very good reason to wish her ill. Cover Her Face is P. D. James's electric debut novel, an ingeniously plotted mystery that immediately placed her among the masters of suspense. ...Show more