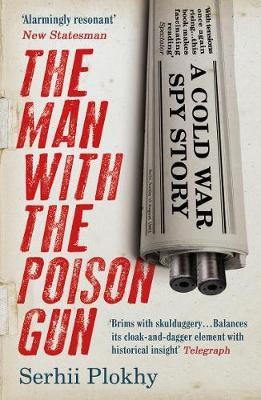 $23.00
NZD
Category: Spy
1961. The height of the Cold War. Just hours before work begins on the Berlin Wall, a KGB assassin and his young wife flee for the West before the Iron Curtain comes down and traps them in the East forever. This gripping story of real-life espionage and intrigue began when the Soviets invented a spec ial weapon that killed without leaving a trace and put it in the hands of Bogdan Stashinsky. It is a tale of exploding parcels, fake identities, forbidden love and a man who knew the truth about the USSR's most classified programme. By the time Stashinsky had his day in court, the whole world was watching. ...Show more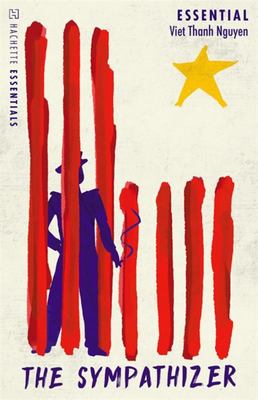 $21.00
NZD
Category: Spy
*** WINNER OF THE PULITZER PRIZE FOR FICTION 2016*** WINNER OF THE EDGAR AWARD FOR BEST FIRST NOVEL 2016 WINNER OF THE CARNEGIE MEDAL FOR EXCELLENCE IN FICTION 2016 'A fierce novel written in a refreshingly high style and charged with intelligent rage' Financial Times It is April 1975, and Saigon is i n chaos. At his villa, a general of the South Vietnamese army is drinking whiskey and, with the help of his trusted captain, drawing up a list of those who will be given passage aboard the last flights out of the country. The general and his compatriots start a new life in Los Angeles, unaware that one among their number, the captain, is secretly observing and reporting on the group to a higher-up in the Viet Cong. The Sympathizer is the story of this captain: a man brought up by an absent French father and a poor Vietnamese mother, a man who went to university in America, but returned to Vietnam to fight for the Communist cause. A gripping spy novel, an astute exploration of extreme politics, and a moving love story, The Sympathizer explores a life between two worlds and examines the legacy of the Vietnam War in literature, film, and the wars we fight today. 'A bold, artful and globally minded reimagining of the Vietnam war . . . The Sympathizer is an excellent literary novel, and one that ends, with unsettling present-day resonance, in a refugee boat where opposing ideas about intentions, actions and their consequences take stark and resilient human form' the Guardian 'Beautifully written and meaty' Claire Messud '[A] remarkable debut novel . . . In its final chapters, The Sympathizer becomes an absurdist tour de force that might have been written by a Kafka or Genet' New York Times 'This debut is a page-turner (read: everybody will finish) that makes you reconsider the Vietnam War ... Nguyen's darkly comic novel offers a point of view about American culture that we've rarely seen' Oprah.com (Oprah's Book Club Suggestions) ...Show more
$25.00
NZD
Category: Spy
1947. In the chaotic aftermath of World War II, American college girl Charlie St. Clair is pregnant, unmarried, and on the verge of being thrown out of her very proper family. She's also nursing a desperate hope that her beloved cousin Rose, who disappeared in Nazi-occupied France during the war, might still be alive. So when Charlie's parents banish her to Europe to have her "little problem" taken care of, Charlie breaks free and heads to London, determined to find out what happened to the cousin she loves like a sister. 1915. A year into the Great War, Eve Gardiner burns to join the fight against the Germans and unexpectedly gets her chance when she's recruited to work as a spy. Sent into enemy-occupied France, she's trained by the mesmerizing Lili, code name Alice, the "queen of spies," who manages a vast network of secret agents right under the enemy's nose. Thirty years later, haunted by the betrayal that ultimately tore apart the Alice Network, Eve spends her days drunk and secluded in her crumbling London house. That is until a young American barges in uttering a name Eve hasn't heard in decades, and launches them both on a mission to find the truth . . . no matter where it leads. ...Show more
$28.00
NZD
Category: Spy | Reading Level: very good
Paris, 1938. Democratic forces are locked in struggle as the shadow of war edges over Europe. Cristian Ferrar, a handsome Spanish lawyer in Paris, is approached to help a clandestine agency supply weapons to beleaguered Republican forces. He agrees, putting his life on the line. Joining Ferrar in his mi ssion is an unlikely group of allies: idealists and gangsters, arms dealers, aristocrats and spies. From libertine nightclubs in Paris to shady bars by the docks in Gdansk, Furst paints a spell-binding portrait of a continent marching into a nightmare - and the heroes and heroines who fought back. ...Show more
$21.00
NZD
Category: Spy
Europe is still littered with the darkest secrets of the Cold War. And the most deadly revelation of them all is about to be made! Hard-up Russia expert Dr Sam Gaddis finally has a lead for a book that could set his career back on track. He has staggering new information about an unknown sixth member of the infamous Cambridge spy ring - a man who has evaded detection for his entire life. But when his source suddenly dies, Gaddis is left with just shreds of his investigation, and no idea that he is already in too deep. He is threatened, betrayed, hunted - and alone. To get his life back, he must scour a continent still laced with lies to find the truth behind the Trinity Six. Both Moscow and MI6 will use everything in their power to keep their fragile peace intact. But why murder people to hide secrets that should by now be history? Gaddis starts to understand - far too late - that he is closing in on a discovery that will shake Europe to its foundations! ...Show more
$26.00
NZD
Category: Spy | Series: The\Red Sparrow Trilogy
Red Sparrow is now a major motion picture starring Jennifer Lawrence and Joel Edgerton   The thrilling sequel to Red Sparrow--CIA insider Jason Matthews's compulsively readable New York Times bestseller and Edgar Award winner--featuring Russian spy Dominika Egorova and CIA agent Nate Nash "shimmers w ith authenticity. The villains are richly drawn...the scenes of them on the job are beyond chilling" (The New York Times Book Review).   Captain Dominika Egorova of the Russian Intelligence Service despises the oligarchs, crooks, and thugs of Putin's Russia--but what no one knows is that she is also working for the CIA. Her "sparrow" training in the art of sexual espionage further complicates the mortal risks she must take, as does her love for her handler Nate Nash--a shared lust that is as dangerous as treason.   As Dominika expertly dodges exposure, she deals with a murderously psychotic boss, survives an Iranian assassination attempt and attempts to rescue an arrested double agent--and thwart Putin's threatening flirtations. A grand, wildly entertaining ride through the steel-trap mind of a CIA insider, Palace of Treason is a story "as suspenseful and cinematic as the best spy movies" (The Philadelphia Inquirer)--one that feels fresh and so possible, in fact, that it's doubtful this novel can ever be published in Russia. ...Show more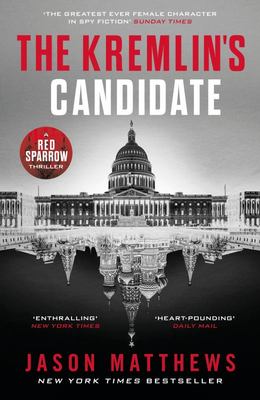 $26.00
NZD
Category: Spy | Series: Red Sparrow Trilogy Ser.
Russian counterintelligence chief Colonel Dominika Egorova has been an asset of the CIA for over seven years. She has also been in a forbidden and tumultuous love affair with her handler Nate Nash, mortally dangerous for them both, but irresistible. In Washington, a newly installed administration is sel ecting its cabinet members. Dominika hears whispers of a Russian operation to place a mole in a high intelligence position. If the candidate is confirmed, the Kremlin will have access to the identities of CIA assets in Moscow, including Dominika. Dominika recklessly immerses herself in the palace intrigues of the Kremlin, searching for the mole's identity and stealing secrets before her time runs out. With a plot ripped from tomorrow's headlines, The Kremlin's Candidateis a riveting read and a thrilling conclusion to the trilogy than began with Red Sparrowand Palace of Treason. ...Show more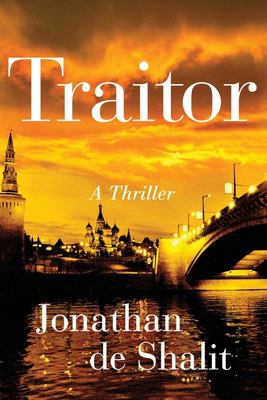 Traitor
by Jonathan de Shalit
$29.00
NZD
Category: Spy
In the exhilarating tradition of I Am Pilgrim comes a sprawling, international high-stakes thriller that pits the intelligence of one man against one of the most successful spies ever to operate against American interests--"one of 2018's hottest debuts " (The Real Book Spy). When a young Israeli walks into an American embassy and offers to betray his country for money and power, he has no idea that the CIA agent interviewing him is a Russian mole. Years later, the Israeli has risen in the ranks to become a trusted advisor to Israel's prime minister and throughout his career, he's been forced to share everything with the Kremlin. Now, however, a hint that there may be a traitor in the highest realms of power has slipped out and a top-secret team is put together to hunt him down. The chase leads the team from the streets of Tel Aviv to deep inside the Russian zone and, finally, to the United States, where a most unique spymaster is revealed. The final showdown--between the traitor and the betrayed--can only be resolved by an act of utter treachery that could have far-reaching and devastating consequences for all of humanity. ...Show more
$25.00
NZD
Category: Spy
Spring, 1941. Britain is losing the war. Paris is occupied by the Nazis, dark and silent at night. But when the clouds part, and moonlight floods the city, a Resistance leader called Mathieu steps out to begin his work. The fighters of the French Resistance are determined not to give up. These courageou s men and women - young and old, aristocrats and nightclub owners, teachers and students - help downed British airmen reach the border with Spain. They risk everything to open Europe's sealed doors and lead Allied fighters to freedom. But then Mathieu and his team face a new threat, dispatched from the Reich to destroy them all. ...Show more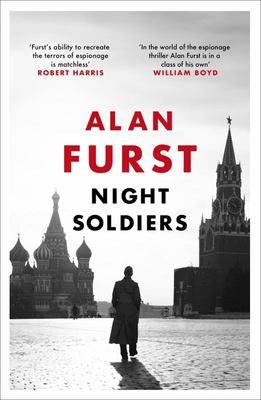 $25.00
NZD
Category: Spy | Reading Level: Adult
'Complex, intelligent, hugely intriguing - Alan Furst is in a class of his own' William Boyd 'Furst's ability to recreate the terrors of espionage is matchless' Robert Harris 'Furst never stops astounding me' Tom Hanks Chosen as one of the 50 Best Modern Crime Novels by Marcel Berlins, crime reviewer, T he Times Bulgaria, 1934. Khristo Stoianev sees his brother kicked to death by a gang of fascist thugs. Taking a risk on the promise of Communism, he flees to Moscow and is trained as an agent of the NKVD, the Soviet secret intelligence service. His first mission is to go to Catalonia, where he is soon caught up in the bloody horrors of the Spanish Civil War. Warned that he is about to become a victim of Stalin's purges, Khristo must again take flight, this time to Paris, where he is a small player on the wrong end of a social scene that is simultaneously decadent and doomed. One of the twentieth century's greatest spy novels, Night Soldiers is a thrilling portrait of one man's extraordinary adventures and of Europe teetering on the brink of the Second World War. 'Alan Furst's mastery of the espionage novel puts him beyond any would-be rival' Literary Review 'A spy novel, a war story, an adventure, a survivor's tale - Night Soldiers is all this and more' Seattle Times ...Show more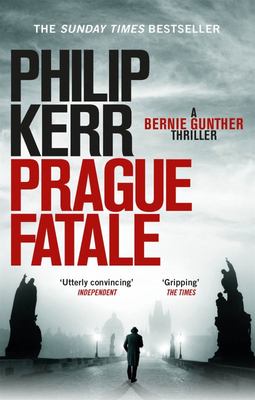 $25.00
NZD
Category: Spy | Series: Bernie Gunther Ser.
Bernie Gunther returns to his desk on homicide from the horrors of the Eastern Front to find Berlin changed for the worse. He begins to investigate the death of a railway worker, but is obliged to drop everything when Reinhard Heydrich of the SD orders him to Prague to spend a weekend at his country hou se. Bernie accepts reluctantly, especially when he learns that his fellow guests are all senior figures in the SS and SD. The weekend quickly turns sour when a body is found in a room locked from the inside. If Bernie fails to solve this impossible mystery; not only is his reputation at stake, but also that of Reinhard Heydrich, a man who cannot bear to lose face. ...Show more
Dr. No
by Ian Fleming
$22.00
NZD
Category: Spy | Series: James Bond 007
'The first shot had been fired. There would be others. And whose finger was on the trigger? Who had got him so accurately in their sights?' Crab Key island is desolate and remote. So why is Dr No defending it so ruthlessly? Only Bond can uncover the truth, in Fleming's sixth 007 adventure.