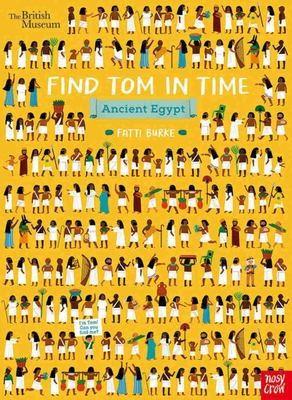 $19.00
NZD
Category: Non Fiction
Join Tom on a time-travel adventure to ancient Egypt . . . if you can find him! Tom's not only lost in time, he's lost his cat, too! Can you find Tom and his naughty cat, Digby, on every page? Packed with detailed artwork, fascinating ancient Egyptian facts and over 100 other things to find - from a sp hinx missing a paw to a child dressed up as a mummy - lose yourself in ancient Egypt with this brilliantly interactive book! ...Show more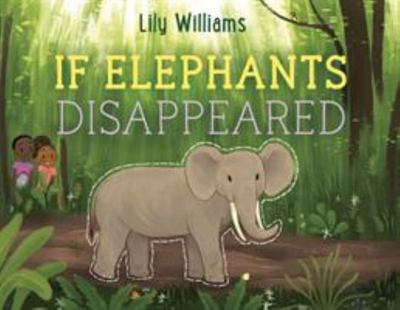 $35.00
NZD
Category: Non Fiction | Series: If Animals Disappeared Ser.
What would happen if elephants disappeared? Trace the repercussions of a world without elephants in writer and illustrator Lily Williams' third picture book about loss and conservation.The Congolese forest is home to many types of animals. Some are strong. Some are slippery.Some are loud.And some, like the elephant, are BIG.The elephant has become synonymous with the image of African wildlife. They can grow over 10 feet tall and eat up to 300 pounds a day. While these giants are beloved figures in movies and zoos, they also play a large role in keeping the forest ecosystem healthy.Unfortunately, poachers are hunting elephants rapidly to extinction for their ivory tusks, and that could be catastrophic to the world as we know it. ...Show more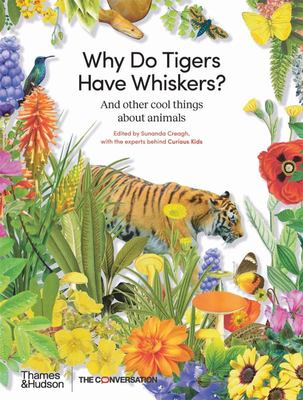 $30.00
NZD
Category: Non Fiction
'A beautifully illustrated resource for parents and children alike, bringing the wonder of science to kids. It's not the answer that gets you the Nobel Prize, it's the question!' - Dr Karl KruszelnickiDo sharks sneeze?Do butterflies remember being caterpillars?Why don't cats wear shoes?Children have an insatiable curiosity for the world around them, and life can be an endless source of fascination for young minds. But do you have all the answers? And are they actually correct? Maybe you need to ask an expert ...Adapted from The Conversation's highly successful Curious Kids online column, Why Do Tigers Have Whiskers? is the first book in a series exploring some of life's most pressing questions, submitted by children and answered by leading experts in each field. 'After editing Curious Kids for The Conversation for so many years, I've developed a deep respect for how children see the world in ways adults cannot,' says series editor Sunanda Creagh. 'I love their unalloyed awe at the world and brilliant inability to worry about looking silly by asking questions that range from the blindingly simple to the deeply weird. And in every answer we publish on The Conversation - each penned by an academic expert in their field - there is always something for adults to learn, too.'In this first book on animals, venture into the jungle to discover why tigers need whiskers, dig deep with echidnas to find out how they breathe underground, and shimmy up a tree with your pet cat to learn how it uses its claws. Future books will cover such topics as the ocean, outer space, the human body and language. Aimed at kids aged 4-7, the series asks the big questions about the world as only a child could, with factual explanations that break down the fundamentals and check our assumptions. A glossary helps young readers learn more complex terms, and immersive collages illustrate each answer, with layers of stuff to marvel at and identify.Learn the why, the how and the wow! as you explore your world through the eyes of a curious kid. ...Show more
$28.00
NZD
Category: Non Fiction
This is where I stand. All day, every day. All night. Every night. A beautiful story centred around the statue of a WWI soldier which could be any soldier. The statue gives readers an insight into the soldiers memories of the war as well as what he has seen from his pedestal as the years have passed. ...Show more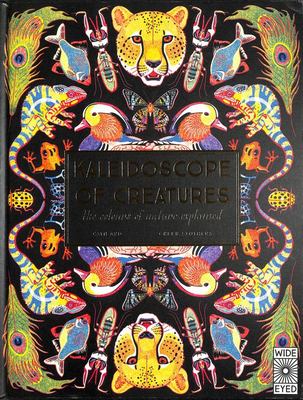 $33.00
NZD
Category: Non Fiction
Why are animals so amazingly colourful? Find out in this kaleidoscopic look at the technicolour world of animals. Meet animals of every colour of the rainbow and find out why they are the colours and patterns they are.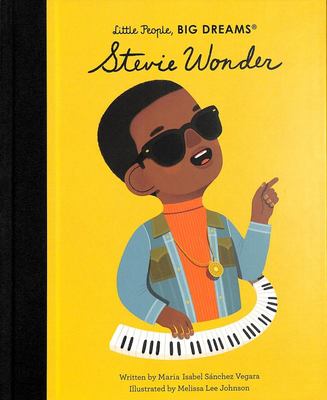 $23.00
NZD
Category: Non Fiction | Series: Little People, Big Dreams
In this book from the critically acclaimed, multimillion-copy best-selling Little People, BIG DREAMS series, discover the life of Stevie Wonder, the genius behind some of the world's best-loved songs. At just 8 years old, it was clear that Steveland Judkins was going to be a star. Renamed Stevie Wonder for his astonishing talent on the piano and other instruments, he wrote and performed some of the biggest hits of the 1970s. Stevie became known for his inventiveness, his soulful voice, and the social commentary in his lyrics. He is a UN Messenger of Peace and remains one of the music world's most iconic figures. This inspiring book features stylish and quirky illustrations and extra facts at the back, including a biographical timeline with historical photos and a detailed profile of the great musician's life. ​Little People, BIG DREAMS is a best-selling series of books and educational games that explore the lives of outstanding people, from designers and artists to scientists and activists. All of them achieved incredible things, yet each began life as a child with a dream. This empowering series offers inspiring messages to children of all ages, in a range of formats. The board books are told in simple sentences, perfect for reading aloud to babies and toddlers. The hardcover versions present expanded stories for beginning readers. Boxed gift sets allow you to collect a selection of the books by theme. Paper dolls, learning cards, matching games, and other fun learning tools provide even more ways to make the lives of these role models accessible to children. Inspire the next generation of outstanding people who will change the world with Little People, BIG DREAMS!   ...Show more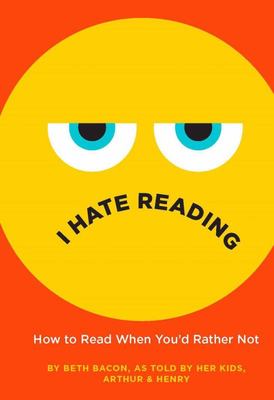 $23.00
NZD
Category: Non Fiction | Reading Level: near fine
A colourful, bold and cheeky love song to the joys of books, for the most reluctant of readers. OK. So we all know reading is hard. And boring. Want to know how to get out of it? If someone's nagging you to open a book, grab this one! Inside you'll find perfect tips on how to fool people into thinking y ou're reading. You may even find yourself turning the pages after all... ...Show more
$40.00
NZD
Category: Non Fiction
How did the USA become a superpower? Why do people go to war? And why are some countries rich while others are so poor? The answers to these questions and many more in this eye-opening book, which uses maps to explain how geography has shaped the history of our world. Discover how the choices of world leaders are swayed by mountains, rivers and seas - and why geography means that history is always repeating itself. This remarkable, unique introduction to world affairs will inspire curious young minds everywhere. Praise for Prisoners of Geography: "A fresh way of looking at maps . . . as guideposts to the often thorny relations between nations" - New York Times "One of the best books about geopolitics you could imagine" - Nicholas Lezard, Evening Standard ...Show more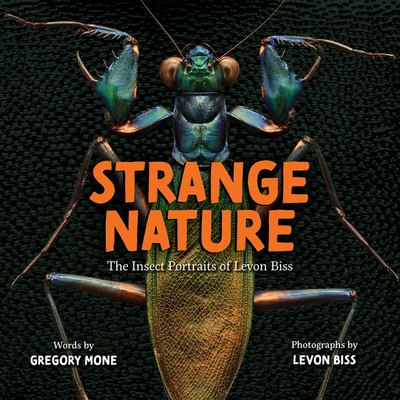 $30.00
NZD
Category: Non Fiction
A highly original collection of photographs that unlocks the hidden beauty of the insect world-now adapted for young readers! Adapted from the adult title Microsculpture, this book for young readers is a unique photographic study of insects in mind-blowing magnification that celebrates the wonders of na ture and science. Levon Biss's photographs capture in breathtaking detail the beauty of the insect world and are printed in large-scale formats to provide an unforgettable viewing experience. ...Show more
$30.00
NZD
Category: Non Fiction
An inspired biographical picture book about a female astronomer who makes huge discoveries about the mysteries of the night sky and changed the way we look at the universe Vera Rubin was one of the astronomers who discovered and named dark matter, the thing that keeps the universe hanging together. Thro ughout her career she was never taken seriously as a scientist because she was one of the only female astronomers at that time, but she didn't let that stop her. She made groundbreaking and incredibly significant discoveries that scientists have only recently been able to really appreciate--and she changed the way that we look at the universe. A stunning portrait of a little-known trailblazer, The Stuff Between the Stars tells Vera's story and inspires the youngest readers who are just starting to look up at the stars.   ...Show more
$30.00
NZD
Category: Non Fiction
Humorous and informative, Why Can't Horses Burp? is full of fun facts and little-known tidbits about your favorite equine companions. Find answers to everything you've ever wondered about horses in this latest addition to the Curious Questions About Your Favorite Pets series. Can all horses be racehorse s? Why do horses wear shoes? And what's the difference between a horse and a pony, anyway? A zoologist explains all of these, and more. Whether you are lucky enough to have a horse of your own or you dream of galloping away on a magnificent steed, Why Can't Horses Burp? is the lively, fact-filled book for you. From horses' desert ancestors to modern-day show ponies, it's certain to satisfy all horse lovers' curiosity. ...Show more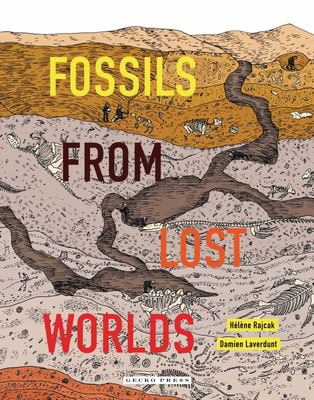 $40.00
NZD
Category: Non Fiction
A large-format non-fiction picture book that describes the incredible creatures that once walked the Earth, with a lively mix of illustrations, comics and facts. Walk in the footsteps of the first fossil researchers to discover the earliest animal life on Earth. Explore the story of a spiny sea worm w ithout tail or head, a walking fish, a peaceful sea dragon, and many other incredible creatures. Told through comics, illustrations and data, Fossils from Lost Worlds is also a fascinating insight into paleontology itself. It shows how science is a process of thinking and rethinking, questioning and learning. Through a timeline of animal reconstructions and major discoveries, we can track the beliefs and theories that have brought our knowledge to where it is today. ...Show more