$20.00
NZD
Category: Non Fiction | Reading Level: From 8 To 99
Storm Boy and his father live alone in a humpy among the sandhills between the Southern Ocean and the Coorong - a lonely, narrow waterway that runs parallel to a long stretch of the South Australian coast. Among the teeming birdlife of the Coorong, Storm Boy finds an injured young pelican whose life he saves.   From then on, Storm Boy and Mr Percival the pelican become inseparable friends and spend their days exploring the wave-beaten shore and the drifting sandhills.   For over fifty years Australian children have been captivated by this timeless, unforgettable tale of friendship. Commended by the Children's Book Council of Australia in 1964, adapted for film, stage and audio dramatisation, and now newly illustrated by Andrew Davies in this gift edition, Storm Boy has profoundly touched generations of readers and become a classic work of Australian children's literature.   ...Show more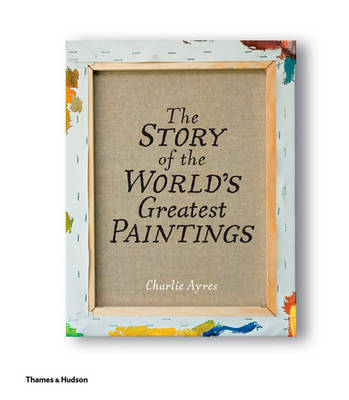 $28.00
NZD
Category: Non Fiction
This fun book introduces young readers to some of the greatest paintings of all time. Twenty world-famous artworks are featured in easy-to-follow chronological order, accompanied by informative texts that bring each masterpiece and its story vividly to life. Complete with extensive reference material, c omprising chronologies of the artists, major collections of the artists works and a glossary, this book will delight and engage all children of eleven and over. ...Show more
$35.00
NZD
Category: Non Fiction
Goddesses and Heroines tells the tales of inspirational female characters from ancient myth and legend which all too often go untold. Performance storyteller Xanthe Gresham-Knight draws on original texts and lends renewed relevance to stories from cultures around the world. We meet the youthful Aphrodi te, the girl who created the world through imagination and sheer willpower; Hecate, the math whiz whose political drama on Mount Olympus saw her topple the powers that be; the heroic Mulan, whose bravery, athleticism, and cross-dressing helped her bypass gender barriers in ancient China; Osun, the Nigerian goddess who proved that unless we live as one, we will never truly be free; and the not-so-fair-y Russian godmother Baba Yaga, Goddesses and Heroines is a must-have for young readers who love myth and storytelling. ...Show more
Pop-Up Moon
by Annabelle Buxton; Anne Jankeliowitch
$45.00
NZD
Category: Non Fiction
Open this book and discover the dazzling magic of the moon! Find out where it came from, why it seems to change shape, how its power affects the earth, and what causes an eclipse. Shoot into space with the Saturn V rocket and travel back in time to join the first men on the moon...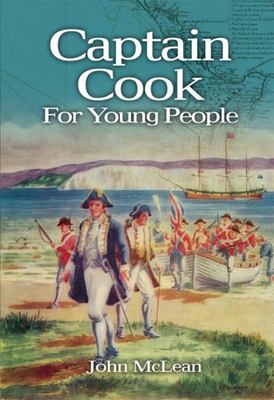 $20.00
NZD
Category: Non Fiction
Captain James Cook has been a crucial influence on the history of Australia, New Zealand and the Pacific. On his three epic voyages he mapped much of the world's largest ocean and brought it, and its people, to the attention of the world for the first time. In this illustrated narrative, the reader is i ntroduced to the life and achievements of this outstanding explorer. ...Show more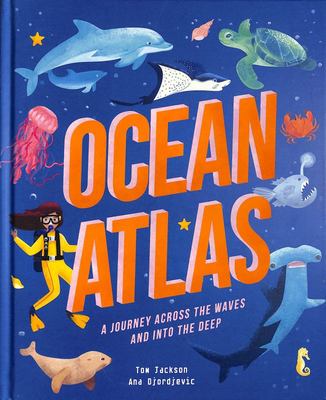 $28.00
NZD
Category: Non Fiction | Series: Amazing Adventures
In this follow-on to Space Atlas (QED, 2018), readers will be taken on a journey across the waves and into the darkest deeps of the ocean. Covering geography, ecosystems and animals, this book is more than just an atlas of the Pacific, Atlantic and other oceans and seas.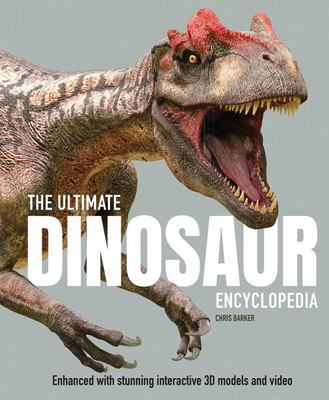 $45.00
NZD
Category: Non Fiction
Augmented Reality brings dinosaurs to life as 3D models on your book!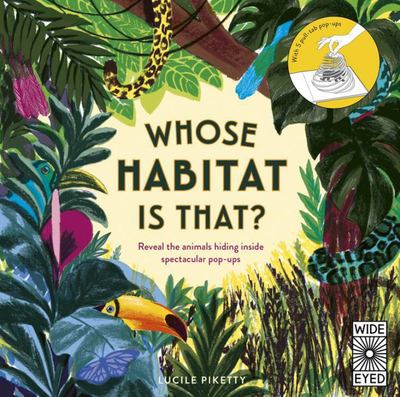 $33.00
NZD
Category: Non Fiction
A beautiful pop-up book as you've never seen before. Swing through the lush jungle canopy, crunch across the glittering ice floes, prowl through the savanna grasslands. In each habitat, a wild creature hides. Can you guess who they are from the clues they give about themselves? Lift the spectacular spiral pop up to reveal the answer and meet each magnificent animal in its home. Children learn what the animal eats, where it lives, what it looks like and what animal family it belongs to, as well as some quirky and funny facts about it. The reader then reveals by pulling up a tab on the opposite page, a creature suspended on a sturdy but invisible plastic cord. The creature appears in a whirlwind of spiralling paper at home in its natural environment. At the animals feet is it's name and so the pop up reveals the answer in a uniquely beautiful and satisfying way. ...Show more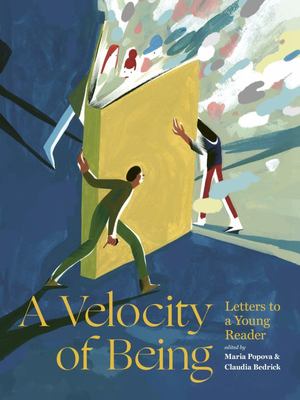 $50.00
NZD
Category: Non Fiction
In these pages, some of today's most wonderful culture-makers--writers, artists, scientists, entrepreneurs, and philosophers--reflect on the joys of reading, how books broaden and deepen human experience, and the ways in which the written word has formed their own character. On the page facing each lett er, an illustration by a celebrated illustrator or graphic artist presents that artist's visual response. Among the diverse contributions are letters from Jane Goodall, Neil Gaiman, Jerome Bruner, Shonda Rhimes, Ursula K. Le Guin, Yo-Yo Ma, Judy Blume, Lena Dunham, Elizabeth Gilbert, and Jacqueline Woodson, as well as a ninety-eight-year-old Holocaust survivor, a pioneering oceanographer, and Italy's first woman in space. Some of the illustrators, cartoonists, and graphic designers involved are Marianne Dubuc, Sean Qualls, Oliver Jeffers, Maira Kalman, Mo Willems, Isabelle Arsenault, Chris Ware, Liniers, Shaun Tan, Tomi Ungerer, and Art Spiegelman. This project is woven entirely of goodwill, generosity of spirit, and a shared love of books. Everyone involved has donated their time, and all profits will go to the New York Public Library systems. ...Show more
$30.00
NZD
Category: Non Fiction
One of today's most inspiring world leaders was once an ordinary child named Lhamo Thondup. In a small village in Tibet, his mother was his first great teacher of compassion. In everyday moments from his childhood, young readers begin to see that important lessons are all around us, and they, too, can g row to truly understand them. With simple, powerful text, the Dalai Lama shares the universalist teachings of treating one another with compassion, which Bao Luu illustrates beautifully in vibrant colour. In an increasingly confusing world, The Seed of Compassion offers guidance and encouragement on how we all might bring more kindness to our world. ...Show more
$38.00
NZD
Category: Non Fiction
THE SUNDAY TIMES BESTELLER A SUNDAY TIMES AND OBSERVER BOOK OF THE YEAR 2019 'With emotional and psychological insight, Barton unlocks this sleeping giant of our culture. In the process, he has produced a masterpiece.' Sunday Times The Bible is the central book of Western culture. For the two faiths w hich hold it sacred, it is the bedrock of their religion, a singular authority on what to believe and how to live. For non-believers too, it has a commanding status: it is one of the great works of world literature, woven to an unparalleled degree into our language and thought. This book tells the story of the Bible, explaining how it came to be constructed and how it has been understood, from its remote beginnings down to the present. John Barton describes how the narratives, laws, proverbs, prophecies, poems and letters which comprise the Bible were written and when, what we know - and what we cannot know - about their authors and what they might have meant, as well as how these extraordinarily disparate writings relate to each other. His incisive readings shed new light on even the most familiar passages, exposing not only the sources and traditions behind them, but also the busy hands of the scribes and editors who assembled and reshaped them. Untangling the process by which some texts which were regarded as holy, became canonical and were included, and others didn't, Barton demonstrates that the Bible is not the fixed text it is often perceived to be, but the result of a long and intriguing evolution. Tracing its dissemination, translation and interpretation in Judaism and Christianity from Antiquity to the rise of modern biblical scholarship, Barton elucidates how meaning has both been drawn from the Bible and imposed upon it. Part of the book's originality is to illuminate the gap between religion and scripture, the ways in which neither maps exactly onto the other, and how religious thinkers from Augustine to Luther and Spinoza have reckoned with this. Barton shows that if we are to regard the Bible as 'authoritative', it cannot be as believers have so often done in the past. ...Show more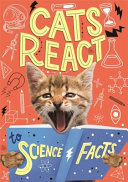 $24.00
NZD
Category: Non Fiction
Let s face it: Like every topic, science becomes more interesting when cats are involved Every spread of this book introduces a STEM topic related to physical science, biology, astronomy or the human body, and a furry cat uses a scale to determine if the fact is Wow or No Way or OMG Or Gross Or Mind -Blowing Packed with key science topics, hilarious jokes, puns and cats, and building on the popularity of online cat videos ... kids will find this book is just purr-fect ...Show more