$25.00
NZD
Category: Natural History
From the founder of Noughticulture, Rootbound explores how a whole new generation are discovering the power of plants.
$37.00
NZD
Category: Natural History
As featured on The Today Programme'Wondering and wonderful. The nature book of the year.' JOHN LEWIS-STEMPEL______________________________Come to the forest, sit by the fireside and listen to intoxicating song, as Sam Lee tells the story of the nightingale.Every year, as darkness falls upon woodlands, t he nightingale heralds the arrival of Spring. For thousands of years, its sweet song has inspired musicians, writers and artists around the world, from Germany, France and Italy to Greece, Ukraine and Korea.Passionate conservationist, renowned musician and folk expert Sam Lee tells the story of the nightingale. This book reveals in beautiful detail the bird's song, habitat, characteristics and migration patterns, as well as the environmental issues that threaten its livelihood.From Greek mythology to John Keats, to Persian poetry and 'A Nightingale Sang in Berkeley Square', Lee delves into the various ways we have celebrated the nightingale through traditions, folklore, music, literature, from ancient history to the present day. The Nightingale is a unique and lyrical portrait of a famed yet elusive songbird.______________________________'Sam Lee has brought the poetic magic that has long enchanted so many of his musical fans into the written word. Allow yourself to glimpse the world Sam sees, to be part of his love affair with the nightingale, and you will no doubt be delighted.' LILY COLE ...Show more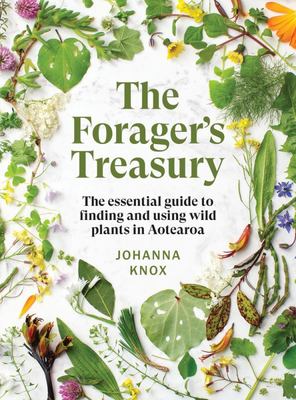 $45.00
NZD
Category: Natural History
A New Zealand guide to the art of foraging - a comprehensive guide to finding sustainable, free and fascinating plants. In the urban and rural wildernesses, there is an abundance of food just waiting to be discovered, if only you know what to look for. Foraged food is healthy, economical and sustainabl e, but the best part is the fun you will have finding it. This book is guaranteed to make you look at the plants around you in a different light. The Forager's Treasury features profiles of many edible plants commonly found in New Zealand; advice on where to find them, how to harvest them and how best to use them; and over 60 delicious food recipes as well as more than 30 recipes for medicine, natural dyes, perfumes and skin care. This fully revised and updated edition of a classic bestseller is an exhaustive treasure trove of information about our wild plants. ...Show more
$40.00
NZD
Category: Natural History
The surprisingly dramatic role of nutrition in our mental health, and how diet and micronutrients can be used to help treat and prevent anxiety, depression, ADHD and other mental health disorders.'The Better Brain is the first book that will tell you both how and why nutrients can be used to treat menta l-health issues. We are scientists who've uncovered that many symptoms of anxiety, depression, ADHD, PTSD and more are caused by suboptimal nutrition. We've been doing research and clinical studies on this crucial topic for decades, yet we have never published our findings for a general audience before. Following our lectures and Julia's TEDx Talk, we get asked questions all the time about our findings and why nutrients are so important for our brains. People want to know more. They're desperate for answers. This is our solution.' Leading scientists Bonnie Kaplan and Julia Rucklidge have dedicated their careers to researching the role that diet and nutrition play in our mental health. Together they have published several hundred peer-reviewed studies - those from the last two decades reveal the healing power of nutrients and the surprising role they play in brain health. In this paradigm-shifting book, Kaplan and Rucklidge share their groundbreaking research for the first time and explain how to feed your brain to stabilise your mood, stave off depression and make yourself more resilient to daily stress. The Better Brain also reveals the hidden causes of the rising rates of depression, from the nutrients in our soil to our reliance on processed food. It explains why a diet rich in fresh fruits, vegetables, pulses, fish and olive oil is healthiest for your brain, and why some people benefit from supplementary minerals and vitamins added to such a diet. Complete with a nutritional plan and thirty delicious, mood-boosting recipes, this book will be a complete guide to a healthier, happier brain. ...Show more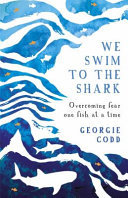 $28.00
NZD
Category: Natural History
Georgie Codd is scared of fish. Really, really scared. Loving the sea and resenting her phobia, she plots to cross continents, learn to dive and swim with the world's biggest fish: the mighty whale shark. Georgie soon plunges into a realm of strange creatures and intrepid diving adventurers. But as he r quest to fight fear expands over oceans, the shark remains elusive, and everything else starts to fall apart around her. 'We Swim to the Shark is a lesson in not giving up . . . as with all good adventure stories, the real benefit is in the searching' THE I 'An almost spiritual mission' TIMES LITERARY SUPPLEMENT 'A terrific read' BBC RADIO NORFOLK 'An enthralling ride' ABC MELBOURNE ...Show more
$25.00
NZD
Category: Natural History
"What is it like to try to heal the body when the mind is under attack? In this gripping and illuminating book, Dr Allan Ropper reveals the extraordinary stories behind some of the life-altering afflictions that he and his staff are confronted with at the Neurology Unit of Harvard's Brigham and Women's Hospital. Neurologists diagnose and treat serious illnesses of the brain by combining the hard science of medical knowledge with the art of intuitive reasoning. The unique challenge they face is that their primary sources of information - the patients' brains - are quite often altered, sometimes bizarrely, as a result of disease. Like Alice in Wonderland, Dr Ropper inhabits a place where absurdities abound: a sportsman who starts spouting gibberish; an undergraduate who suddenly becomes psychotic; a salesman who drives around and around a roundabout, unable to get off; a mother who has to decide whether a life locked inside her own head is worth living. How does one begin to treat such cases, to counsel people whose lives may be changed forever? How does one train the next generation of clinicians to deal with the moral and medical aspects of brain disease? Dr Ropper answers these questions by taking the reader into a world where lives and minds hang in the balance." ...Show more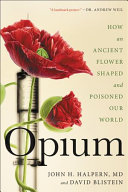 $28.00
NZD
Category: Trees & Plants
Opioid addiction is fast becoming the most deadly crisis in American history. In 2018, it claimed nearly fifty thousand lives -- more than gunshots and car crashes combined, and almost as many Americans as were killed in the entire Vietnam War. But even as the overdose crisis ravages our nation -- strai ning our prison system, dividing families, and defying virtually every legislative solution to treat it -- few understand how it came to be. Opium tells the "fascinating" (Lit Hub) and at times harrowing tale of how we arrived at today's crisis, "mak[ing] timely and startling connections among painkillers, politics, finance, and society" (Laurence Bergreen). The story begins with the discovery of poppy artefacts in ancient Mesopotamia, and goes on to explore how Greek physicians and obscure chemists discovered opium's effects and refined its power, how colonial empires marketed it around the world, and eventually how international drug companies developed a range of powerful synthetic opioids that led to an epidemic of addiction. Throughout, Dr. John Halpern and David Blistein reveal the fascinating role that opium has played in building our modern world, from trade networks to medical protocols to drug enforcement policies. Most importantly, they disentangle how crucial misjudgements, patterns of greed, and racial stereotypes served to transform one of nature's most effective painkillers into a source of unspeakable pain -- and how, using the insights of history, state-of-the-art science, and a compassionate approach to the illness of addiction, we can overcome today's overdose epidemic. This urgent and masterfully woven narrative tells an epic story of how one beautiful flower became the fascination of leaders, tycoons, and nations through the centuries and in their hands exposed the fragility of our civilisation. ...Show more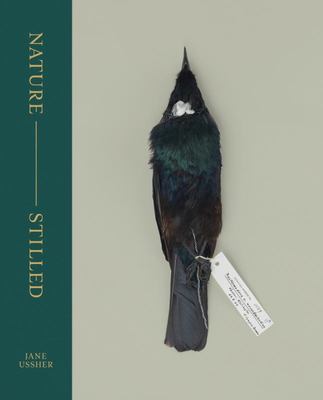 $70.00
NZD
Category: New Zealand
Award-winning photographer Jane Ussher had unprecedented access to Te Papa's natural history collection to shoot this outstanding book, and the result is a true treasure. Beautifully packaged, and stunningly photographed, it is a must-have for any book lover's collection and a perfect gift.
$30.00
NZD
Category: Natural History | Reading Level: near fine
#1 New York Times Bestseller From a renowned historian comes a groundbreaking narrative of humanity's creation and evolution--a #1 international bestseller--that explores the ways in which biology and history have defined us and enhanced our understanding of what it means to be "human." One hundred thou sand years ago, at least six different species of humans inhabited Earth. Yet today there is only one--homo sapiens. What happened to the others? And what may happen to us? Most books about the history of humanity pursue either a historical or a biological approach, but Dr. Yuval Noah Harari breaks the mold with this highly original book that begins about 70,000 years ago with the appearance of modern cognition. From examining the role evolving humans have played in the global ecosystem to charting the rise of empires, Sapiens integrates history and science to reconsider accepted narratives, connect past developments with contemporary concerns, and examine specific events within the context of larger ideas. Dr. Harari also compels us to look ahead, because over the last few decades humans have begun to bend laws of natural selection that have governed life for the past four billion years. We are acquiring the ability to design not only the world around us, but also ourselves. Where is this leading us, and what do we want to become? Featuring 27 photographs, 6 maps, and 25 illustrations/diagrams, this provocative and insightful work is sure to spark debate and is essential reading for aficionados of Jared Diamond, James Gleick, Matt Ridley, Robert Wright, and Sharon Moalem. ...Show more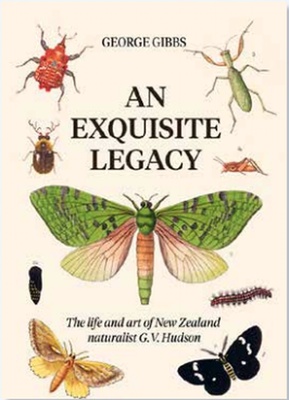 $60.00
NZD
Category: New Zealand
The biography of one of New Zealand's greatest naturalist-artists, G. V.Hudson. George Hudson, 1867-1946, was one of New Zealand's pioneer naturalists, who devoted his life to collecting and describing the New Zealand insect fauna. He amassed what is probably the largest collection of New Zealand insect s, now housed at Te Papa. Hudson also wrote seven books on insect fauna between 1898 and 1946, each illustrated in colour with immaculate paintings of the specimens, a total of over 3100 paintings, mainly focused on months and butterflies. An Exquisite Legacy is a biography of Hudson, written by his grandson Dr George Gibbs, himself a prominent entomologist. Gibbs outlines the life of this naturalist and artist, whose dedication and output was truly remarkable. Hudson remained an amateur naturalist his whole life, but his contribution to our knowledge about the New Zealand insect world is of enduring significance, while his artistic legacy, built up over nearly seven decades, is truly remarkable. This extensive collection of exquisite illustrations is without parallel in New Zealand. Beautifully illustrated throughout, this biography of George Hudson is the first chance for most people to see his exquisite artwork. Up until now, his books have been valuable collectors' items unavailable to most people. A foreword by Courtney Johnston, Chief Executive of Te Papa Tongarewa, provided in recognition of the importance of this book, and the significance of the Hudson Collection at Te Papa. ...Show more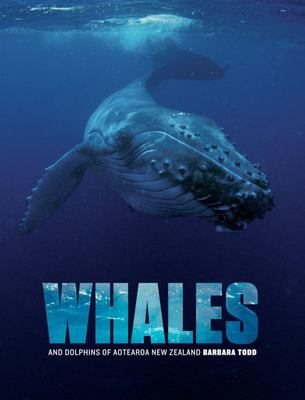 $45.00
NZD
Category: Natural History
Richly illustrated, entertaining and highly educational, Whales | Tohora brings the fascinating underwater world of cetaceans to life with a special focus on the whales and dolphins of the South Pacific. For centuries whales have captured our imaginations and ignited our emotions. We have revered and my thologised them, hunted them to the brink of extinction and passionately protected them. But how much do we really know about whales? Based on the hugely popular, internationally touring Te Papa exhibition 'Whales | Tohora' (a.k.a. 'Whales: Giants of the Deep'), this all-new book brings these majestic marine mammals and their underwater world to life, with a special focus on the whales and dolphins of the South Pacific. From the first richly illustrated, entertaining chapter, readers are immersed in the salty sea – the home of the whales – to explore their amazing diversity, biology and adaption to life in the oceans. Throughout the book, hundreds of breath-taking photographs, historical pictures, astonishing facts and figures and informative illustrations and diagrams bring the whale world to life. Here, too, are stories from people whose lives have been inextricably linked with whales – from legendary South Pacific whale riders to international whale scientists to conservationists to former whalers and their families. A powerful combination of storytelling, science and culture reveals the relationship between whales and humans, now and into the future. ...Show more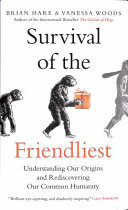 $43.00
NZD
Category: Natural History
A powerful new theory of human nature suggests that our secret to success as a species is our unique friendliness "Brilliant, eye-opening, and absolutely inspiring--and a riveting read. Hare and Woods have written the perfect book for our time."--Cass R. Sunstein, author of How Change Happens and co-aut hor of Nudge For most of the approximately 300,000 years that Homo sapiens have existed, we have shared the planet with at least four other types of humans. All of these were smart, strong, and inventive. But around 50,000 years ago, Homo sapiens made a cognitive leap that gave us an edge over other species. What happened? Since Charles Darwin wrote about "evolutionary fitness," the idea of fitness has been confused with physical strength, tactical brilliance, and aggression. In fact, what made us evolutionarily fit was a remarkable kind of friendliness, a virtuosic ability to coordinate and communicate with others that allowed us to achieve all the cultural and technical marvels in human history. Advancing what they call the "self-domestication theory," Brian Hare, professor in the department of evolutionary anthropology and the Center for Cognitive Neuroscience at Duke University and his wife, Vanessa Woods, a research scientist and award-winning journalist, shed light on the mysterious leap in human cognition that allowed Homo sapiens to thrive. But this gift for friendliness came at a cost. Just as a mother bear is most dangerous around her cubs, we are at our most dangerous when someone we love is threatened by an "outsider." The threatening outsider is demoted to sub-human, fair game for our worst instincts. Hare's groundbreaking research, developed in close coordination with Richard Wrangham and Michael Tomasello, giants in the field of cognitive evolution, reveals that the same traits that make us the most tolerant species on the planet also make us the cruelest. Survival of the Friendliest offers us a new way to look at our cultural as well as cognitive evolution and sends a clear message: In order to survive and even to flourish, we need to expand our definition of who belongs. ...Show more