$27.00
NZD
Category: Junior Fiction
Millions of young readers have loved the World's Worst Children tales and revelled in the World's Worst Teachers with their delightfully dreadful deeds – now prepare for…THE WORLD'S WORST PARENTS! From the phenomenally bestselling David Walliams and illustrated in glorious colour by the artistic genius, Tony Ross. Are you ready to meet the worst parents ever? Sure, some parents are embarrassing – but they're NOTHING on this lot. These ten tales of the world's most spectacularly silly mums and deliriously daft dads will leave you rocking with laughter. Pinch your nose for Peter Pong, the dad with the stinkiest feet in the world… jump out of the way of Harriet Hurry, the fastest mum on two wheels… watch out for Monty Monopolize, the dad who takes all his kids' toys… and, oh no, it's Supermum! Brandishing a toilet brush and a mop, she's out to save the world! With a very special introduction said to be from David's own mum, these ten tales of the most madcap mums and deliciously daft dads will leave you rocking with laughter. ...Show more
$18.00
NZD
Category: Junior Fiction | Series: The Treehouse Books
The 91-Storey Treehouse is the seventh book of Andy Griffiths and Terry Denton's wacky treehouse adventures, where the laugh-out-loud story is told through a combination of text and fantastic cartoon-style illustrations. Join Andy and Terry in their now 91-storey spectacular treehouse. They've added th irteen new levels, including the world's most powerful whirlpool, a mashed-potato-and-gravy train and a human pinball machine. Why not try your luck on the spin-and-win prize wheel or hang out in a giant spider web (with a giant spider), or you can always get your fortune told by Madam Know-it-all or eat a submarine sandwich the size of an actual submarine while deciding whether or not to push the big red button . . . Well, what are you waiting for? Come on up! ...Show more
$18.00
NZD
Category: Junior Fiction | Series: The Treehouse Books
New York Times-bestselling team Andy Griffiths and Terry Denton invite readers to come hang out with them in their 104-Story Treehouse―the eighth book in the illustrated chapter book series filled with Andy and Terry's signature slapstick humor! Andy and Terry live in a 104-story treehouse. (It used to be a 91-story treehouse, but they decided it was still missing a few things.) It has a never-ending staircase, a burp bank, a deep-thoughts thinking room, Mount Everest, a mighty fortress reinforced with extra-strong fortress reinforcer, and a money-making machine (that also makes honey!). When Andy has a toothache that hurts so bad he can't write any jokes for their new book, Terry knows just what to do: buy a Joke Writer 2000(tm) to write the jokes for them! All they need first is some money from their money-making machine and then it's off to the store. It's a foolproof plan―a Terry-proof one, even! What could go wrong? Praise for Andy Griffiths and the Treehouse series: "Anarchic absurdity at its best. . . . Denton's manic cartooning captures every twist and turn in hilarious detail." ―Publishers Weekly, starred review, on The 13-Story Treehouse "Will appeal to fans of Jeff Kinney and Dav Pilkey. . . . The wonderfully random slapstick humor is tailor-made for reluctant readers. . . . A treat for all." ―Booklist on The 13-Story Treehouse Read the whole series! The 13-Story Treehouse The 26-Story Treehouse The 39-Story Treehouse The 52-Story Treehouse The 65-Story Treehouse The 78-Story Treehouse The 91-Story Treehouse The 104-Story Treehouse ...Show more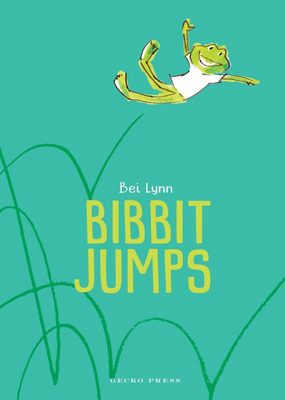 $20.00
NZD
Category: Junior Fiction
A charming illustrated chapter book for emerging readers about an enthusiastic frog who sometimes misses the mark. Bibbit is a little frog who sometimes forgets how to swim  - but he's a jumping expert. He can jump very high, very far and in many different ways. But sometimes he feels nervous about wha t the day might bring - unlike his little sister, who is ready for adventure. Bibbit Jumps is a charming illustrated chapter book, full of rhythm and resonance, from one of Taiwan's up-and-coming author-illustrators. ...Show more
$18.00
NZD
Category: Junior Fiction | Series: Faraway Tree Reader
The eighth classic tale from Enid Blyton's magical Faraway Tree series, with exciting new full-colour illustrations from Alex Paterson - perfect for new readers! The Land of Silly School is where Dame Snap teaches naughty elves, pixies and fairies. But Joe, Beth, Frannie and Connie soon discover that t he lessons are very silly indeed! How will they escape strict Dame Snap? The Magic Faraway Tree has been entertaining readers for more than 75 years. Now these colour short stories offer a great way for a whole host of new younger readers to discover the adventures of Silky, Moon-Face, the Saucepan Man and all of their friends in the Enchanted Wood. 'This should be on every child's bookshelf' - Junior Design Awards on The Magic Faraway Tree. ...Show more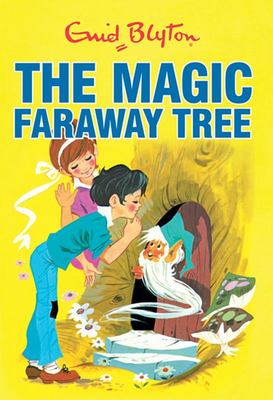 $18.00
NZD
Category: Junior Fiction
Joe, Beth and Frannie take their cousin Rick on an adventure he'll never forget! Find out how they escape from the Land of Dreams, and what goes wrong in the Land of Topsy-Turvy. And who drives a runaway train in the Land of Do-As-You-Please... Discover a magical world with Moon-Face, Saucepan and Silky the Fairy. ...Show more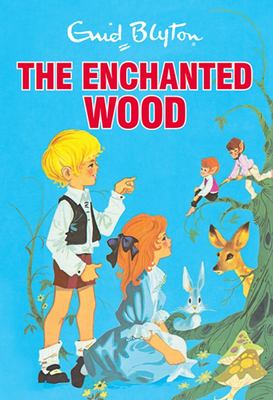 $18.00
NZD
Category: Junior Fiction
Joe, Beth and Frannie move right next door to an Enchanted Wood, and discover the Faraway Tree with it's many different lands. They make new friends, slide down the slippery-slip, and go to a fancy-dress feast in the Land of Birthdays! Discover a magical new world with Moon-Face, Saucepan Man and Silky the Fairy. ...Show more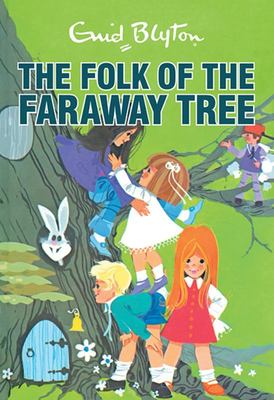 $18.00
NZD
Category: Junior Fiction
Stuck-up Connie refuses to believe in the Faraway Tree - until Joe, Beth and Frannie take her to the Land of Secrets and the Land of Treats! But then the tree starts dying, and nobody knows what's wrong. How can they save the magical Faraway Tree? Discover a magical new worls with Moon-Face, Saucepan Ma n and Silky the Fairy. ...Show more
$20.00
NZD
Category: Junior Fiction
Once upon a time there lived a brother and a sister who were not at all alike. They fought and argued constantly. One morning they discover a tunnel, which changes them forever. When they return to the real world, it is with acceptance of each other.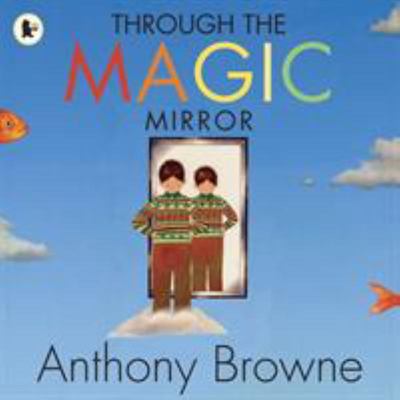 $20.00
NZD
Category: Junior Fiction | Reading Level: 5-8
Toby is fed up. Fed up with books, fed up with toys, fed up with everything. But when he walks through the magic mirror, things are amazingly different. Toby can hardly believe his eyes! Anthony Browne's first book is full of the surreal details and visual humour that have made him one of the world's mo st popular and acclaimed picture book artists. ...Show more
$22.00
NZD
Category: Junior Fiction | Series: Charlie & Lola | Reading Level: Children's - Kindergarten, Age 5-6
Two especially good stories about animals including "I Completely Know About Guinea Pigs" and a brand new story, the poignant and heartwarming "I Will Not Ever Never Forget You Nibbles", published in this collection for the very first time.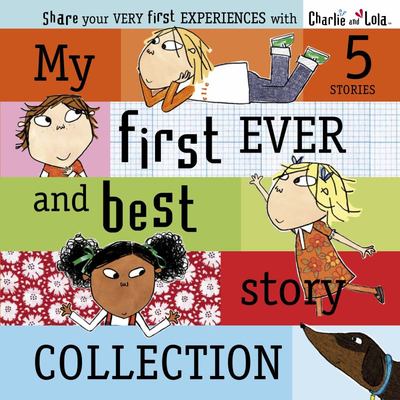 $30.00
NZD
Category: Junior Fiction | Series: Charlie and Lola | Reading Level: Children's - Grade 4-6, Age 9-11
This is a collection of five extremely good stories all about absolutely very important things like making friends, being independent and even taking part in your very first school sports day! It contains: 'You can be my friend', 'Help! I really mean it', 'I am really, really concentrating', 'I can do a nything that's everything all on my own', and 'Charlie is broken'. ...Show more