$25.00
NZD
Category: Historical Crime | Reading Level: 16
1952. Twelve years have passed since Churchill lost to the appeasers and Britain surrendered to Nazi Germany after Dunkirk. As the long German war against Russia rages on in the east, the British people find themselves under dark authoritarian rule: the press, radio and television are controlled; the st reets patrolled by violent auxiliary police and British Jews face ever greater constraints. There are terrible rumours too about what is happening in the basement of the German Embassy at Senate House. Defiance, though, is growing. In Britain, Winston Churchill's Resistance organization is increasingly a thorn in the government's side. And in a Birmingham mental hospital an incarcerated scientist, Frank Muncaster, may hold a secret that could change the balance of the world struggle for ever. Civil Servant David Fitzgerald, secretly acting as a spy for the Resistance, is given the mission by them to rescue his old friend Frank and get him out of the country. Before long he, together with a disparate group of Resistance activists, will find themselves fugitives in the midst of London's Great Smog; as David's wife Sarah finds herself drawn into a world more terrifying than she ever could have imagined. And hard on their heels is Gestapo Sturmbannfuhrer Gunther Hoth, brilliant, implacable hunter of men ...At once a vivid, haunting reimagining of 1950s Britain, a gripping, humane spy thriller and a poignant love story, with DOMINION C. J. Sansom once again asserts himself as the master of the historical novel. ...Show more
$20.00
NZD
Category: Historical Crime | Series: The Shardlake Series | Reading Level: very good
C. J. Sansom's bestselling adventures of MAtthew Shardlake continue in the fourth title of the series, the haunting Revelation.Spring, 1543. King Henry VIII is wooing Lady Catherine Parr, whom he wants for his sixth wife. But this time the object of his affections is resisting. Archbishop Cranmer and th e embattled Protestant faction at court are watching keenly, for Lady Catherine is known to have reformist sympathies.Matthew Shardlake, meanwhile, is working on the case of a teenage boy, a religious maniac locked in the Bedlam hospital for the insane. Should he be released to his parents, when his terrifying actions could lead to him being burned as a heretic?When an old friend is horrifically murdered Shardlake promises his widow, for whom he has long had complicated feelings, to bring the killer to justice. His search leads him to both Cranmer and Catherine Parr - and with the dark prophecies of the Book of Revelation.As London's Bishop Bonner prepares a purge of Protestants Shardlake, together with his assistant, Jack Barak, and his friend, Guy Malton, follows the trail of a series of horrific murders that shake them to the core, and which are already bringing frenzied talk of witchcraft and a demonic possession - for what else would the Tudor mind make of a serial killer . . .? ...Show more
$20.00
NZD
Category: Historical Crime | Series: The\Shardlake Ser. | Reading Level: General Adult
Book 2 in the highly acclaimed Matthew Shardlake mystery series, now available from Vintage Canada.   It is 1540 and the hottest summer of the 16th century. Matthew Shardlake, believing himself out of favour with Thomas Cromwell, is busy trying to maintain his legal practice and keep a low profile. Bu t his involvement with a murder case, defending a girl accused of brutally murdering her young cousin, brings him once again into contact with the King's chief minister--and a new assignment... The secret of Greek Fire, the legendary substance with which the Byzantines destroyed the Arab navies, has been lost for centuries. Now an official of the Court of Augmentations has discovered the formula in the library of a dissolved London monastery. When Shardlake is sent to recover it, he finds the official and his alchemist brother brutally murdered--the formula has disappeared. Now Shardlake must follow the trail of Greek Fire across Tudor London, while trying at the same time to prove his young client's innocence. But very soon he discovers nothing is as it seems... ...Show more
$20.00
NZD
Category: Historical Crime | Series: The\Shardlake Ser.
Book 3 in the highly acclaimed Matthew Shardlake mystery series, now available from Vintage Canada.   Autumn, 1541. King Henry VIII has set out on a spectacular Progress to the North to attend an extravagant submission by his rebellious subjects in York. Already in the city are lawyer Matthew Shardlak e and his assistant, Jack Barak. As well as legal work processing local petitions to the King, Shardlake has reluctantly undertaken a special mission for Archbishop Cranmer--to ensure the welfare of an important but dangerous conspirator who is to be returned to London for interrogation. But the murder of a York glazier involves Shardlake in deeper mysteries, connected not only to the prisoner in York Castle but to the royal family itself. And when Shardlake and Barak stumble upon a cache of secret documents which could threaten the Tudor throne, a chain of events unfolds that will lead to Shardlake facing the most terrifying fate of the age... ...Show more
The Sandpit
by Nicholas Shakespeare
$37.00
NZD
Category: Historical Crime
'A remarkable contemporary thriller - with shades of Graham Greene and Le Carré about it - but also a profound and compelling investigation of a hugely complex human predicament. Brilliantly observed, captivatingly written, grippingly narrated - a triumph' William Boyd When John Dyer returns to Oxford from Brazil with his young son, he doesn't expect to find them both in danger. Every day is the same. He drops Leandro at his smart prep school and walks to the library to research his new book. His time living on the edge as a foreign correspondent in Rio is over. But the rainy streets of this English city turn out to be just as treacherous as those he used to walk in the favelas. Leandro's schoolmates are the children of influential people, among them an international banker, a Russian oligarch, an American CIA operative and a British spook. As they congregate round the sports field for the weekly football matches, the network of alliances and covert interests that spreads between these power brokers soon becomes clear to Dyer. But it is a chance conversation with an Iranian nuclear scientist, Rustum Marvar, father of a friend of Leandro, that sets him onto a truly precarious path. When Marvar and his son disappear, several sinister factions seem acutely interested in Marvar's groundbreaking research at the Clarendon Lab, and what he might have told Dyer about it, given Dyer was the last person to see Marvar alive. ...Show more
$23.00
NZD
Category: Historical Crime | Reading Level: very good
LONGLISTED FOR THE MAN BOOKER PRIZE 2016 A NEW YORK TIMES TOP TEN NOTABLE BOOK 2016 A ship sets sail with a killer on board . . . 1859. A man joins a whaling ship bound for the Arctic Circle. Having left the British Army with his reputation in tatters, Patrick Sumner has little option but to accept the position of ship's surgeon on this ill-fated voyage. But when, deep into the journey, a cabin boy is discovered brutally killed, Sumner finds himself forced to act. Soon he will face an evil even greater than he had encountered at the siege of Delhi, in the shape of Henry Drax: harpooner, murderer, monster . . .  'A tour de force' Hilary Mantel 'Riveting and darkly brilliant' Colm Tóibín   ...Show more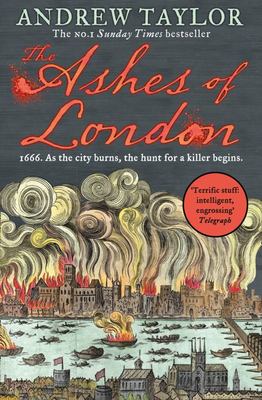 $25.00
NZD
Category: Historical Crime | Series: James Marwood and Cat Lovett Ser.
From the No.1 bestselling author of The American Boy and The Silent Boy comes a brand new historical thriller set during the time of the Great Fire of London. The first of an exciting new series of novels. A CITY IN FLAMES London, 1666. As the Great Fire consumes everything in its path, the body of a ma n is found in the ruins of St Paul's Cathedral - stabbed in the neck, thumbs tied behind his back. A WOMAN ON THE RUN The son of a traitor, James Marwood is forced to hunt the killer through the city's devastated streets. There he encounters a determined young woman who will stop at nothing to secure her freedom. A KILLER SEEKING REVENGE When a second murder victim is discovered in the Fleet Ditch, Marwood is drawn into the political and religious intrigue of Westminster - and across the path of a killer with nothing to lose... ...Show more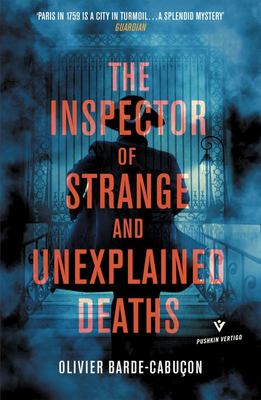 $23.00
NZD
Category: Historical Crime | Series: Pushkin Vertigo Ser.
Fans of Abir Mukherjee and Sarah Waters will love this gloriously macabre romp racing through the glitzy Versailles Palace by way of the shady criminal underworld of Paris on the brink of the revolution.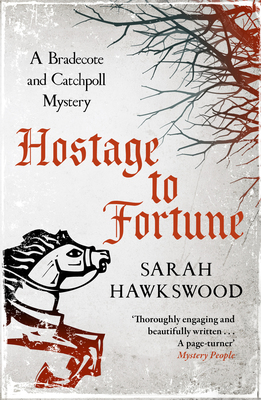 $23.00
NZD
Category: Historical Crime
When Hugh Bradecote's betrothed and her escorts are captured by a bloodthirsty renegade whilst on a pilgrimage, it is up to Bradecote and Catchpoll to rescue them before it is too late.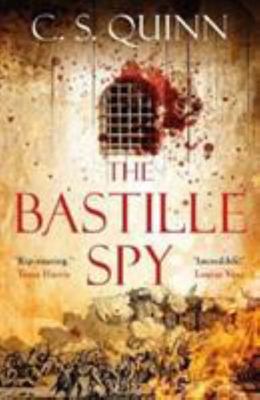 $23.00
NZD
Category: Historical Crime
He was alive when he went in the mortuary.1789. The Bastille is marked for destruction. Skirmishes in the city are rife and revolution is in the air. When a gruesomely murdered rebel is found in the prison morgue, a plot is suspected.English spy Attica Morgan, is laying low after an abortive mission. So when she's given an assignment inside the Bastille, her instinct is to run. Instead, she's offered a pardon, in return for solving the mystery of the dead revolutionary; and exposing a plot that leads to Marie Antoinette.But as tensions rise to breaking point in the city, Attica quickly realises she's in a race against time. Soon there could be no Bastille to investigate. ...Show more
$26.00
NZD
Category: Historical Crime
For fans of The Crown comes an enthralling historical mystery set during the Second World War It is 1940 and the bombs are falling thick and fast on London. The royal family must do all they can to assure the British public of their solidarity. But what of the two young princesses - Elizabeth and Marga ret? How can they be kept safe without jeopardizing morale in the capital? Meanwhile Celia Nashe is delighted when she finally gets her long-awaited transfer to MI5. But whatever she was expecting of her mission for the war effort, it wasn't this. A crumbling castle in remote, rural Ireland, playing nursemaid to two pampered young girls. But her posting soon turns out to be very far from tame. Questions are being asked by the locals about the identities of Celia's secret charges. And when a dead body turns up at the castle gates, it will take every effort to uncover the truth, and to stop it from coming to light. 'Black is a master of high-class crime fiction' Guardian ...Show more
$22.00
NZD
Category: Historical Crime | Series: A\Leo Stanhope Case Ser.
Ask any preacher's kid, it's never easy to be a PK. For Leo Stanhope, though, it may be harder than for most. He was born Charlotte, and in the Reverend Pritchard's home--well, as in all of Victoria's England--there is precious little room for persons unwilling to know their place and stick to it. And t hings are about to get harder: There's a gentleman, you might call him, who knows Leo's secret, and this gentleman is not above a spot of blackmail. And that secret could get Leo locked up for life. There is a bright spot, though, in the form of two little kids. They're teaching Leo's heart to open again, after a wretched year. In warming to them, he realizes how much more he has to learn. He's taught himself to talk, to dress, to walk, to inhabit the world as a man. Now he has to learn to be a father. ...Show more