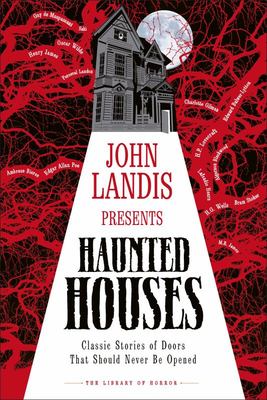 $37.00
NZD
Category: Ghosts & Horror
Classic haunted house ghost stories curated by world-renowned filmmaker and horror genre authority John Landis. This beautifully presented, highly collectible anthology features ghost stories that have enthralled, terrified and inspired readers decade after decade. Some are relatively well known; other s are long-lost treasures, awaiting rediscovery. The selection includes tales of terror by Bram Stoker, H. P. Lovecraft, and Percival Landon; studies of creeping dread by Edgar Allan Poe and Henry James; short, sharp shockers by Ambrose Bierce, M.R. James and Lafcadio Hearn; and comedic masterpieces by Oscar Wilde and Saki. Mr. Landis' own introduction explores each tale's fascinating impact on the contemporary horror genre. Step inside these ghost-ridden repositories of supernatural evil, if you dare... "The oldest and strongest emotion of mankind is fear and the oldest and strongest kind of fear is fear of the unknown." H. P. Lovecraft ...Show more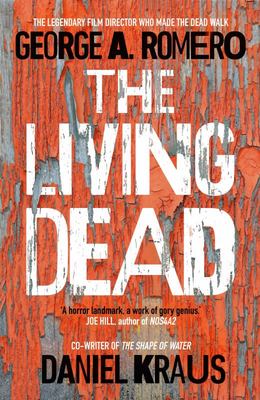 The Living Dead
by George A. Romero; Daniel Kraus
$37.00
NZD
Category: Ghosts & Horror
New York Times bestselling author Daniel Kraus completes George A. Romero's brand-new masterpiece of zombie horror, the massive novel left unfinished at Romero's death! It begins with one body. A pair of medical examiners find themselves facing a dead man who won't stay dead. It spreads quickly. In a Midwestern trailer park, an African American teenage girl and a Muslim immigrant battle newly-risen friends and family. On a US aircraft carrier, living sailors hide from dead ones while a fanatic preaches the gospel of a new religion of death. At a cable news station, a surviving anchor keeps broadcasting, not knowing if anyone is watching, while his undead colleagues try to devour him. In DC, an autistic federal employee charts the outbreak, preserving data for a future that may never come. Everywhere, people are targeted by both the living and the dead. We think we know how this story ends. We. Are. Wrong. ...Show more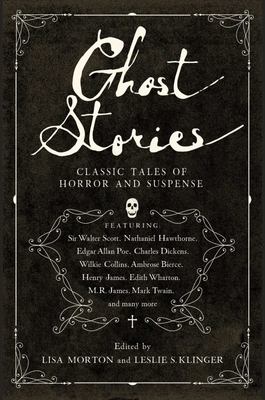 $45.00
NZD
Category: Ghosts & Horror
The ghost story has long been a staple of world literature, but many of the genre's greatest tales have been forgotten, overshadowed in many cases by their authors' bestselling work in other genres. In this spine-tingling anthology, little known stories from literary titans like Charles Dickens and Edit h Wharton are collected alongside overlooked works from masters of horror fiction like Edgar Allan Poe and M. R. James.Acclaimed anthologists Leslie S. Klinger (The New Annotated Sherlock Holmes) and Lisa Morton (Ghosts: A Haunted History) set these stories in historical context and trace the literary significance of ghosts in fiction over almost two hundred years--from a traditional English ballad first printed in 1724 through the Christmas-themed ghost stories of the Victorian era and up to the science fiction-tinged tales of the early twentieth century. In bringing these masterful tales back from the dead, Ghost Stories will enlighten and frighten both longtime fans and new readers of the genre.  Including stories by:Ambrose Bierce, Wilkie Collins, Charles Dickens, Olivia Howard Dunbar, Nathaniel Hawthorne, Henry James, M. R. James, Arthur Machen, Georgia Wood Pangborn, Mrs. J. H. Riddell, Elizabeth Stuart Phelps, Edgar Allan Poe, Sir Walter Scott, Frank Stockton, Mark Twain, and Edith Wharton.  ...Show more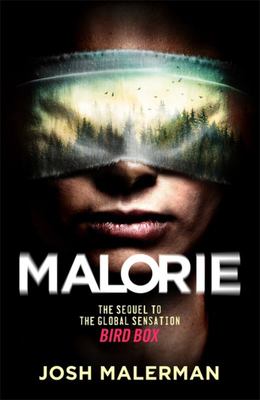 $35.00
NZD
Category: Ghosts & Horror | Series: BIRD BOX
We hope you've packed your blindfolds... Coming October 2019.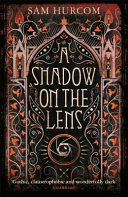 $28.00
NZD
Category: Ghosts & Horror
The stifling, atmospheric, gothic crime novel with a unique protagonist and killer twist, perfect for fans of The Woman in Black, The Silent Companions, and Little Strangers **************** 1904. Thomas Bexley, one of the first forensic photographers, is called to the sleepy Welsh village of Dinas Powy s. A yound girl named Betsan Tilny has been found murdered in the woodland. One night, he develops the crime scene photographs in the cellar of his lodgings. There, he finds a face dimly visible in the photographs - the shadowed spectre of Betsan Tilny. In the days that follow, Thomas senses a growing presence watching him as he tries to uncover what the villagers of Dinas Powys are so intent on keeping secret... **************** 'Gothic, claustrophobic and wonderfully dark' - GUARDIAN 'Top notch historical crime fiction, with a dash of the supernatural. A gorgeous book and a riveting tale' - DAVID YOUNG 'An intriguing debut' - THE TIMES ...Show more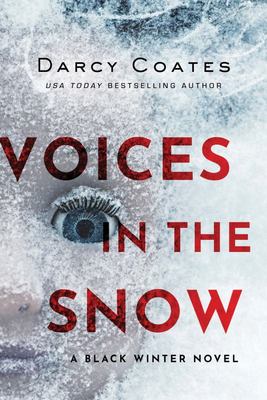 $35.00
NZD
Category: Ghosts & Horror | Series: Black Winter Ser.
No One Escapes the Stillness Clare remembers the cold. She remembers abandoned cars and children's toys littered across the road. She remembers dark shapes in the snow and a terror she can't explain. And then...nothing. When she wakes, aching and afraid in a stranger's gothic home, he tells her she was in an accident. He claims he saved her. Clare wants to leave, but a vicious snowstorm has blanketed the world in white, trapping them together, and there's nothing she can do but wait. At least the stranger seems kind...but Clare doesn't know if she can trust him. He promised they were alone here, but she sees and hears things that convince her something else is creeping about the surrounding woods, watching. Waiting. Between the claustrophobic storm and the inescapable sense of being hunted, Clare is on edge...and increasingly certain of one thing: Her car crash wasn't an accident. Something is waiting for her to step outside the fragile safety of the house... something monstrous, something unfeeling. Something desperately hungry. Also By Darcy Coates: The Haunting of Ashburn House The Haunting of Blackwood House Craven Manor The House Next Door   ...Show more
$26.00
NZD
Category: Ghosts & Horror
From the national bestselling author of Alice comes a postapocalyptic take on the perennial classic "Little Red Riding Hood"...about a woman who isn't as defenseless as she seems.   It's not safe for anyone alone in the woods. There are predators that come out at night: critters and coyotes, snakes an d wolves. But the woman in the red jacket has no choice. Not since the Crisis came, decimated the population, and sent those who survived fleeing into quarantine camps that serve as breeding grounds for death, destruction, and disease. She is just a woman trying not to get killed in a world that doesn't look anything like the one she grew up in, the one that was perfectly sane and normal and boring until three months ago.   There are worse threats in the woods than the things that stalk their prey at night. Sometimes, there are men. Men with dark desires, weak wills, and evil intents. Men in uniform with classified information, deadly secrets, and unforgiving orders. And sometimes, just sometimes, there's something worse than all of the horrible people and vicious beasts combined.   Red doesn't like to think of herself as a killer, but she isn't about to let herself get eaten up just because she is a woman alone in the woods.... ...Show more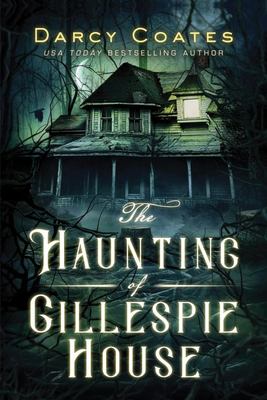 $33.00
NZD
Category: Ghosts & Horror
Some spirits linger... Elle is thrilled to spend a month minding the beautiful Gillespie property. Over an hour's drive from the nearest town, the aging mansion is ideal for someone seeking solitude. But as she explores her new home, Elle makes a startling discovery: there's a graveyard nestled deep in the woods, containing a generation of the house's residents...all who died the same year. Then thingsstart to go very wrong, very quickly. There are skittering noises inside the walls...slamming doors...whispers in the night...a locked room...and a horrifying mystery that wants to be solved. As she investigates further, Elle begins to unravel the property's dark and dangerous history. At its center is Jonathan Gillespie, a tyrannical cult leader and the house's original owner. And as Elle soon learns...just because he's dead, doesn't mean he's gone. Also By Darcy Coates: The Haunting of Ashburn House The Haunting of Blackwood House Craven Manor The House Next Door Voices in the Snow ...Show more
$25.00
NZD
Category: Ghosts & Horror
From #1 New York Times bestselling author Stephen King, the most riveting and unforgettable story of kids confronting evil since It. "This is King at his best" (The St. Louis Post-Dispatch).   In the middle of the night, in a house on a quiet street in suburban Minneapolis, intruders silently murder Luk e Ellis's parents and load him into a black SUV. The operation takes less than two minutes. Luke will wake up at The Institute, in a room that looks just like his own, except there's no window. And outside his door are other doors, behind which are other kids with special talents--telekinesis and telepathy--who got to this place the same way Luke did: Kalisha, Nick, George, Iris, and ten-year-old Avery Dixon. They are all in Front Half. Others, Luke learns, graduated to Back Half, "like the roach motel," Kalisha says. "You check in, but you don't check out."   In this most sinister of institutions, the director, Mrs. Sigsby, and her staff are ruthlessly dedicated to extracting from these children the force of their extranormal gifts. There are no scruples here. If you go along, you get tokens for the vending machines. If you don't, punishment is brutal. As each new victim disappears to Back Half, Luke becomes more and more desperate to get out and get help. But no one has ever escaped from the Institute.   As psychically terrifying as Firestarter, and with the spectacular kid power of It, The Institute "is another winner: creepy and touching and horrifyingly believable, all at once" (The Boston Globe). ...Show more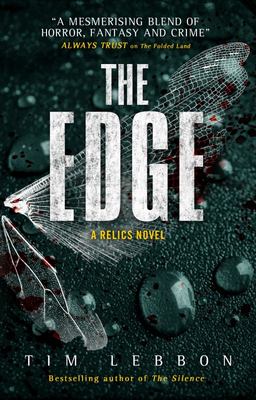 $24.00
NZD
Category: Ghosts & Horror | Series: Relics Ser.
A diseased town--long hidden beneath a lake--rises from the depths to become a focus of the war between humankind and the Kin. There exists a secret and highly illegal trade in mythological creatures and their artifacts. Certain individuals pay fortunes for a sliver of a satyr's hoof, a gryphon's claw, a basilisk's scale, or an angel's wing. Embroiled in the hidden world of the Relics, creatures known as the Kin, Angela Gough is now on the run in the United States. Forty years ago the town of Longford was the site of a deadly disease outbreak that wiped out the entire population. The infection was contained, the town isolated, and the valley in which it sits flooded and turned into a reservoir. The truth--that the outbreak was intentional, and not every resident of Longford died--disappeared beneath the waves. Now the town is revealed again. The Kin have an interest in the ruins, and soon the fairy Grace and the Nephilim leader Mallian are also drawn to them. The infection has risen from beneath silent waters, and this forgotten town becomes the focus of the looming battle between humankind and the Kin. ...Show more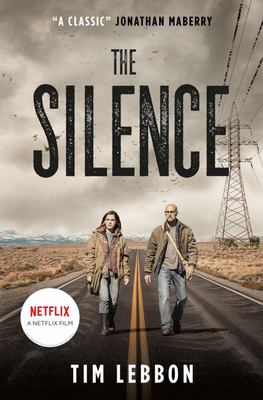 $22.00
NZD
Category: Ghosts & Horror
Bestselling author Tim Lebbon's electrifying horror novel - now made into a movie starring Stanley Tucci and Kiernan Shipka coming 7 December 2018 In the darkness of a underground cave system, blind creatures hunt by sound. Then there is light, there are voices, and they feed... Swarming from their pris on, the creatures thrive and destroy. To scream, even to whisper, is to summon death. As the hordes lay waste to Europe, a girl watches to see if they will cross the sea. Deaf for many years, she knows how to live in silence; now, it is her family's only chance of survival. To leave their home, to shun others, to find a remote haven where they can sit out the plague. But will it ever end? And what kind of world will be left? ...Show more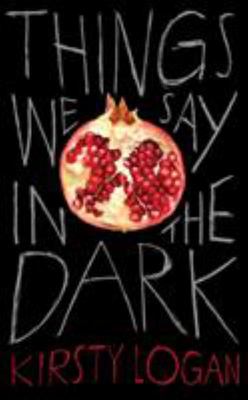 $37.00
NZD
Category: Ghosts & Horror
So here we go, into the dark. Some things can't be spoken about in the light of day. But we can visit our fears at night, in the dark. We can turn them over and weigh them in our hands and maybe that will protect us from them. But maybe not. The characters in this collection find their aspirations for happy homes, happy families and happy memories dissected and imbued with shimmering menace. Alone in a remote house in Iceland a woman is unnerved by her isolation; another can only find respite from the clinging ghost that follows her by submerging herself in an overgrown pond. Couples wrestle with a lack of connection to their children; a schoolgirl becomes obsessed with the female anatomical models in a museum; and a cheery account of child's day out is undercut by chilling footnotes. These dark tales explore women's fears with electrifying honesty and invention and speak to one another about female bodies, domestic claustrophobia, desire and violence. From a talented writer who has been compared to Angela Carter, Things We Say in the Dark is a powerful contemporary collection of feminist stories, ranging from vicious fairy tales to disturbing horror and tender ghost stories. ...Show more