$25.00
NZD
Category: General Crime/Mystery
'I read it in one go' Harriet Tyce, author of BLOOD ORANGE 'A smart, propulsive thriller' Kate Hamer, THE GIRL IN THE RED COAT 'One of the most striking debuts I've read in years' A. J. Finn, author of THE WOMAN IN THE WINDOW **** Don't trust him. It wasn't me. It couldn't have been me. Meet Evie, a you ng woman who has fled with her uncle to the isolated New Zealand beach town of Maketu. Jim says he's hiding her to protect her, that she did something terrible back home in Melbourne. Something Evie can't remember. But Evie isn't her real name. And Jim isn't really her uncle. In a house that creaks against the wind, Evie pieces together the events that led her here. And as her memories return, she starts to wonder if Jim is really her saviour . . . or her captor. A compulsive, twist-filled debut that explores the fragility of memory, perfect for fans of Sharp Objects, Room and Top of the Lake. **** 'A highly original plot which has a dash of a knowing literary flourish. The writing is restrained and packed with an elegant menace. This is a clever cautionary tale about memory and manipulation' Daily Mail 'Outstanding . . .the final pages stun with their gallows-drop plot surprises. Almost nothing will turn out as it initially appears in this devastating novel of psychological suspense' Publishers Weekly More than just a classic thriller, with a plot to keep you gripped, Pomare has created an utterly involving story of family and friendships, trust and betrayal. With each new twist you are right at the heart of the action from the clever, intriguing set-up to the unpredictable, terrifying and unforgettable conclusion' Janet Ellis, author of The Butcher's Hook 'This sublime debut walks a higher path than your average psychological suspense novel. Pomare burrows into gaslighting and control from the word go . . . a first-class literary thriller that ultimately interrogates the nature of memory and trauma' Nicolás Obregón, author of Blue Light Yokohama ...Show more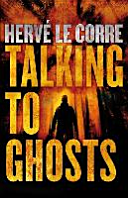 $30.00
NZD
Category: General Crime/Mystery
With his son Pablo's kidnapping still unsolved, and his marriage ruined by the torment of hope, the brutal murder of a single mother in her own home is an almost welcome diversion for Commandant Vilar. The woman leaves behind a son, Victor, thrown into the foster system with only his mother's urn for co mpany. Struggling with bullies, trauma and the first pangs of teenage love, Victor carries a secret that followed his mother to her grave. Struggling for leads, Vilar is shaken when the colleague investigating Pablo's kidnapping disappears. When a sadistic caller claims to have information about his son, Vilar is torn between duty and a desperate chance of redemption. ...Show more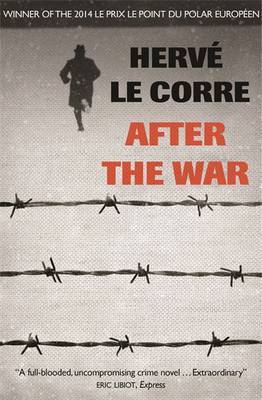 $39.00
NZD
Category: General Crime/Mystery
1950's Bordeaux. Even now, the Second World War is never far from people's memories, particularly in a city where the scars of collaboration and resistance are more keenly felt than ever. But another war has already begun. A war without a name, far away across the sea, in Algeria, where young men are se nt to fight in a brutal conflict. Daniel knows what awaits him. He's heard stories. Patrols, ambushes, reprisals, massacres, mutilations, all beneath a burning north African sun. He has just a month left before he leaves but, haunted by the loss of his parents and sister in the atrocities of the last war, Daniel questions why he is even going to fight in the first place. Meanwhile, past crimes are returning to haunt Albert Darlac, the godfather of Bordeaux: corrupt police chief, fascist sympathiser and one-time collaborator. Before long, a series of explosive events will set off a spiral of violence that will bring the horrific legacy of wars past and present to the streets of Bordeaux. ...Show more
$24.00
NZD
Category: General Crime/Mystery
*** THE BRAND NEW STANDALONE NOVEL FROM THE MASTER OF PSYCHOLOGICAL SUSPENSE *** ''Confirms Nicci French as the giant of the genre, upon whose shoulders other writers stand'' Erin Kelly ''French, the pseudonymous couple who single-handedly revamped the psychological thriller in the 1990s, show they rem ain as expert at suspense, plot and the psychology of stressed heroines'' Sunday Times ''The Lying Room is a return to their roots, and oh boy, is it a good one... With its terrifying premise - how easy it is for an ordinary woman to find herself faced with evil - The Lying Room isn''t merely a return to the form of Nicci French''s earlier chillers - it''s even better'' Observer ''It''s Nicci French perfection - which, as we all know, is the best kind of perfection. So, so gripping and brilliantly clued'' Sophie Hannah ''The Lying Room reasserts Nicci French as the master of duplicity, suspense and sleight of hand'' Sam Baker ''The hook of The Lying Room is chilling: a woman discovers the dead body of a man she knows and doesn''t tell a soul. From the very first page, Nicci French remains one step ahead of us as we race to unpick Neve Connolly''s deadly tangle. Expertly paced, psychologically sharp, thoroughly enjoyable'' Louise Candlish ''You know a book''s gripping when you sneak away at any opportunity to read it. Meticulously plotted, psychologically astute'' Sarah Vaughan ''This book is a pure adrenaline rush!'' Jenny Colgan Neve Connolly looks down at a murdered man. She doesn''t call the police.  ''You know, it''s funny,'' Detective Inspector Hitching said. ''Whoever I see, they keep saying, talk to Neve Connolly, she''ll know. She''s the one people talk to, she''s the one people confide in.'' A trusted colleague and friend. A mother. A wife. Neve Connolly is all these things. She has also made mistakes; some small, some unconsciously done, some large, some deliberate. She is only human, after all. But now one mistake is spiralling out of control and Neve is bringing those around her into immense danger. She can''t tell the truth. So how far is she prepared  to go to protect those she loves? And who does she really know? And who can she trust? A liar. A cheat. A threat. Neve Connolly is all these things. Could she be a murderer? Praise for Nicci French: ''Too few novelists can combine this level of page-turning suspense with character care and pin-sharp prose'' Erin Kelly, bestselling author of He Said/She Said ''Nicci French''s sophisticated, compassionate and gripping crime novels stand head and shoulders above the competition'' Sophie Hannah ''Stunning'' Clare Mackintosh ''A multi-layered plot that keeps you guessing until the final page'' Jane Corry ''Fabulous, unsettling and riveting'' Louise Penny on Blue Monday ''Masterful''  Sabine Durrant ''The best crime novels combine great writing, compelling storylines, and memorable characters. You get all of that in a Nicci French, but you also get something more: a deep insight into what it means to be human, and how to live with pain and loss'' Cara Hunter ''Tension-filled, addictive and taut, with beautifully-drawn characters I won''t forget. Nicci French just gets better and better'' Laura Marshall, bestselling author of Friend Request ''A masterclass'' Jane Casey ''Utterly addictive'' The Independent ''A vivid, finely crafted performance'' Guardian ''Brilliantly crafted . . . masterly control of suspense'' Daily Mirror ''Tense, frightening, gripping'' Easy Living ''Dark, nerve-tingling and addictive'' Daily Express ''Magnificent'' Evening Standard ''French leads the field'' Sunday Express ''Nail-biting''Marie Claire ''Ingenious'' Daily Telegraph ...Show more
$19.00
NZD
Category: General Crime/Mystery
Four years after the events of Into the Night, DS Gemma Woodstock is on the trail of a missing girl in a small coastal town.
$28.00
NZD
Category: General Crime/Mystery | Series: Flavia deLuce
Take one precocious eleven-year-old girl called Flavia. Add an ancient country house somewhere in England in 1950. Then sprinkle with murder, mystery and dark family secrets... For very nearly eleven-year-old Flavia de Luce, the discovery of a dead snipe on the doorstep of Buckshaw, the crumbling de Lu ce country seat, was a marvellous mystery - especially since this particular snipe had a rather rare stamp neatly impaled on its beak. Even more astonishing was the effect of the dead bird on her stamp-collector father, who appeared to be genuinely frightened. Soon Flavia discovers something even more shocking in the cucumber patch, and it's clear that the snipe was a bird of very ill omen indeed. As the police descend on Buckshaw, Flavia decides it is up to her to piece together the clues and solve the puzzle. Who was the man she heard her father arguing with? What was the snipe doing in England at all? Who or what is the Ulster Avenger? And, most peculiar of all, who took a slice of Mrs Mullet's unspeakable custard pie that had been cooling by the window...? ...Show more
$28.00
NZD
Category: General Crime/Mystery | Series: John Corey | Reading Level: Adult
NYPD homicide detective John Corey has moved to Long Island, restlessly recuperating from wounds received in the line of duty when he's hired to consult on the murder of Tom and Judy Gordon, biologists who worked on Plum Island, the site of animal disease research for the Department of Agriculture. Were the Gordons murdered because they'd stolen some valuable new vaccine, or even a dreaded virus? They'd obviously outspent their income. Had they been running drugs? Corey doesn't think so, although an ice-chest missing from their home points to something forbidden.He teams up with Beth Penrose, detective, working her first homicide & their visit to Plum Island reveals only that the FBI & CIA have sanitised the place. Then Corey falls in with Emma Whitehouse, an expert on Captain Kidd's lost treasure which is thought to be buried nearby ...Show more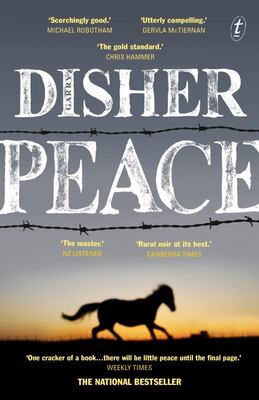 $26.00
NZD
Category: General Crime/Mystery
Constable Paul Hirschhausen runs a one-cop station in the dry farming country south of the Flinders Ranges. He's still new in town but the community work--welfare checks and working bees--is starting to pay off. Now Christmas is here and, apart from a grass fire, two boys stealing a ute and Brenda Flann entering the front bar of the pub without exiting her car, Hirsch's life has been peaceful. Until he's called to a strange, vicious incident in Kitchener Street. And Sydney police ask him to look in on a family living outside town on a forgotten back road. Suddenly, it doesn't look like a season of goodwill at all. ...Show more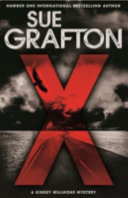 $25.00
NZD
Category: General Crime/Mystery | Series: Kinsey Millhone Alphabet Ser.
A # 1 New York Times Bestselling AuthorA Kinsey Millhone MysteryX: The number ten. An unknown quantity. A mistake. A cross. A kiss . . .Perhaps her darkest and most chilling novel, Sue Grafton's X features a remorseless serial killer who leaves no trace of his crimes. Once again breaking the rules and e stablishing new paths, Grafton wastes little time identifying this sociopath. The test is whether Kinsey Millhone can prove her case against him before she becomes his next victim. ...Show more
$28.00
NZD
Category: General Crime/Mystery | Series: Chief Inspector Gamache Ser.
"A Better Man, with its mix of meteorological suspense, psychological insight and criminal pursuit, is arguably the best book yet in an outstanding, original oeuvre."--Tom Nolan, The Wall Street Journal"Enchanting... one of his most ennobling missions."--Marilyn Stasio, New York Times Book Review Catas trophic spring flooding, blistering attacks in the media, and a mysterious disappearance greet Chief Inspector Armand Gamache as he returns to the S ret du Qu bec in the latest novel by #1 New York Times bestselling author Louise Penny. It's Gamache's first day back as head of the homicide department, a job he temporarily shares with his previous second-in-command, Jean-Guy Beauvoir. Flood waters are rising across the province. In the middle of the turmoil a father approaches Gamache, pleading for help in finding his daughter. As crisis piles upon crisis, Gamache tries to hold off the encroaching chaos, and realizes the search for Vivienne Godin should be abandoned. But with a daughter of his own, he finds himself developing a profound, and perhaps unwise, empathy for her distraught father. Increasingly hounded by the question, how would you feel..., he resumes the search. As the rivers rise, and the social media onslaught against Gamache becomes crueler, a body is discovered. And in the tumult, mistakes are made. In the next novel in this "constantly surprising series that deepens and darkens as it evolves" (New York Times Book Review), Gamache must face a horrific possibility, and a burning question. What would you do if your child's killer walked free? ...Show more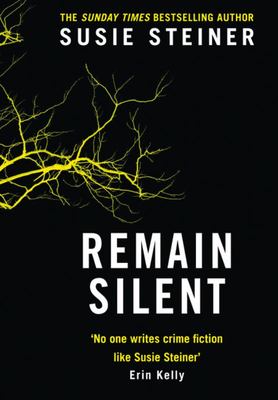 $35.00
NZD
Category: General Crime/Mystery | Series: DS Manon Ser.
AN UNMISSIABLE NEW NOVEL FROM THE SUNDAY TIMES BESTSELLER 'A brilliantly gripping tale' LUCY FOLEY 'I can't imagine reading a better crime novel this year' RENEE KNIGHT 'No one writes crime fiction like Susie Steiner' ERIN KELLY 'Completely gripping, this book is a joy' JANE CASEY The dead cannot s peak. But they still have a story to tell. The body of a young man is found hanging from a tree in Cambridgeshire, a note attached saying 'The dead cannot speak'. It's impossible to say whether it was murder or suicide -  was he silenced, or driven to end his own life? And either way, who is responsible? DI Manon Bradshaw is assigned to investigate, but with anti-immigrant sentiment in the area reaching boiling point it becomes increasingly difficult for her to untangle what happened to Lukas Balsys. Are other migrant workers in danger, and will solving the puzzle of Lukas' death help to save them? By turns warm and witty, gripping and terrifying, heartbreaking and uplifting, Susie Steiner's fourth book is both a literary tour de force and one of the finest crime novels of recent years. ...Show more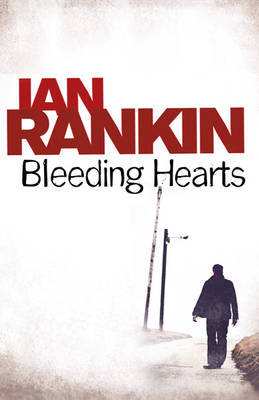 $30.00
NZD
Category: General Crime/Mystery
The death of a journalist from a single bullet to the heart makes for a dramatic story - but the twist in the tale is that this time, it's the man who fired the gun who's asking all the questions...The assassin, Michael Weston, knows he has carried out his assignment successfully. One mistake was enough , a long time ago, when a young girl had accidentally received the fatal bullet. Her father hired a PI named Hoffer to track him down. Every time Weston completed a job, Hoffer was not far behind. But why had the police been on the scene so quickly? Weston has to find out - even if it means coming face to face with Hoffer... ...Show more