$50.00
NZD
Category: Gardening
Featuring 20 gardens that showcase inspiring solutions to landscaping in limited spaces to maximum effect, this book displays elegant structured gardens, whimsical retreats, verandahs and balconies, potages brimming with edibles and subtropical hideaways. With more than 300 photographs that capture the essence of the gardens, landscaping features and plants used, this is a book that is both inspiring and practical. From a 1960's gem designed by famous architect Sir Miles Warren for his inner city apartment and office to a new rooftop garden and another planted with only edibles, this book shows a diversity of responses to spatial constraints. Many gardens have water features, most don't have lawns and a couple of gardeners have created little havens on the berms outside their homes. Extended captions, pull-out boxes and bullet-point solutions with lots of tips and plant suggestions from each gardener conveys information in an accessible manner. ...Show more
$34.00
NZD
Category: Gardening
Make a beautiful, practical, environmentally conscious garden, even in a small space - grow UP with a living wall! A living wall is a vertical structure, usually outside the home, that is built with live plants growing in containers hung in a decorative arrangement. Sometimes called "Green Walls" and "V ertical Gardens," living walls are easier than ever to plan and grow! Grow a Living Wall is the first wall-gardening book to focus exclusively on the needs of home gardeners. Make your vertical garden environmentally friendly and sustainable. It's easy with author Shawna Coronado's help! One of her themed vertical gardens is stocked mostly with flowers to make it a haven for bees and other pollinators. Other gardens are filled with vegetables and herbs so anyone with an outdoor wall can grow their own food - beautifully! Even more gardens promote aromatherapy or medicinal plants. Some are designed to provide a green net of air filtration near a living area, or to protect exterior walls from exposure to direct sunlight, which helps to keep the indoors cool. In addition to the comprehensive, step-by-step information that explains the basics of vertical gardening, each of the 20 featured gardens has its own chapter filled with useful tips, stunning photography, and fascinating background stories that point out how much difference a small garden can make. Like author Shawna herself, the gardens you'll find in Grow a Living Wall are positive, life affirming, and sure to produce a smile or two. ...Show more
$23.00
NZD
Category: Gardening
Butterflies are brilliant pollinators and add vibrancy and colour to the garden. A summer's day wouldn't be the same without the gentle fluttering of delicate wings. They connect us with living and breathing nature and are an essential part of a dynamic ecosystem. However, in the past forty years, these insects, which were once a common sight in our gardens, are now in decline thanks to habit loss, climate change and the use of pesticides.  But do not despair - there is a lot you can do to help improve their numbers! Planting for Butterflieswill show you how you can attract these beautiful insects and help them to flourish by creating a butterfly-friendly garden. No matter how small or large your space - from a window ledge in the city to a country garden - Jane Moore offers advice on the nectar-rich blooms to grow, and when and where to plant them. This charmingly illustrated, practical guide will set your garden a flutter.  ...Show more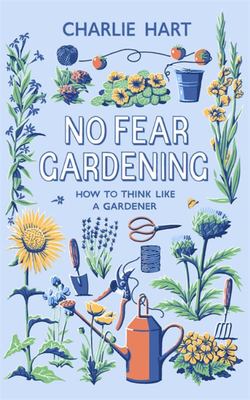 $50.00
NZD
Category: Gardening
Are you frightened of your garden? Terrified of accidentally bringing death to a sap-filled friend? Put off by the overwhelming number of species of plants and their baffling Latin names? Whether your garden is a sprawling country plot or a kitchen windowsill, gardening is good for the mind, body and so ul. Yet just the thought of picking up a pair of secateurs can strike fear into even the bravest of hearts, meaning we often don't make the most of our personal Edens. Charlie's 'no fear' approach to gardening will help you find the easy path to beautiful borders and jampacked vegetable beds. A reassuring, simple-to-use handbook, No Fear Gardening is aimed at all budding gardeners and anyone who might be missing out simply because they don't know how and where to start. Whatever the reason, this book will answer all your questions. From digestible lists of what seeds to plant where, guides to pruning and how to cope with difficult spots to Charlie's favourite vegetables to grow (and, more importantly, eat) and essential pieces of kit, Charlie has condensed a wealth of gardening know-how into easy-to-follow and practical tips. With its unique, liberating approach, No Fear Gardening will inspire you to dust the cobwebs off your watering can and get your garden blooming, whatever the weather or season. ...Show more
$29.00
NZD
Category: Gardening
Find the perfect plant to share your life with. Every plant has a meaning, energy and qualities that will enhance your life and the spaces you live and work within. This guide features 44 popular houseplants, each beautifully illustrated with vintage artworks and an in-depth explanation and exploration of the characteristics, meanings and qualities that can help you create an indoor haven of healing, calm, balance and love for all those who live and work within it. Included are indoor gardening care guides and helpful tips, resource lists of plants for each month, meanings, gift guide and uses as well as ways for you to discover the language of any plant to ensure happy and healthy plants and help you grow a thriving bond between you and your plants. ...Show more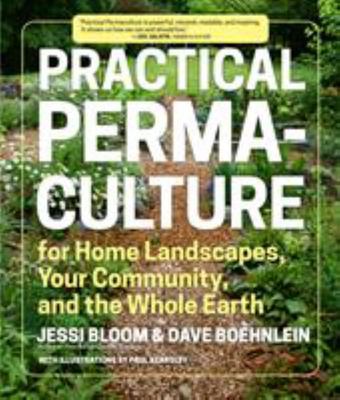 $65.00
NZD
Category: Gardening
Permaculture is an ecological movement popular among farmers, homesteaders, and a growing number of home gardeners. It is a systematic and holistic approach to living that includes everything from beekeeping and raising chickens, to foraging and fermentation, and leads to a life rich in healthy food, co mfortable and safe housing, and renewable energy and resources. Practical Permaculture for Home Landscapes, Your Community, and the Whole Earth provides home gardeners with the skills they need to start their first permaculture garden or to further their current involvement in the practice. Jessi Bloom, the bestselling author of Free-Range Chicken Gardens and an ecological landscape designer, and permaculture expert Dave Boehnlein explain the basic principles and ethics of permaculture, show the entire design process from land assessment to the completed master plan, and offer detailed information on the plants, water, waste, energy, shelter, food, animals, and structures that make up the garden. Illustrations and color photographs provide instruction, inspiration, and glimpses into working permaculture gardens throughout the world. This comprehensive and accessible guide is the ultimate reference for anyone interested in learning more about permaculture. ...Show more
Milkwood
by Kirsten Bradley; Nick Ritar
$50.00
NZD
Category: Gardening
The skills that we learn bind our lives together. Do you want to know how to grow your own food? Or how to keep bees? How to forage for edible seaweed along the shoreline, or wild greens down by the stream? Maybe you're curious about growing mushrooms or how to grow the perfect tomato. You're invited to make these skills your own. Designed to be read with a pot of tea by your elbow and a notebook beside you, Milkwood is all you need to start living a more home-grown life. From DIY projects to wild fermented recipes, the in-depth knowledge and hands-on instruction contained in these pages will have your whole family fascinated and inspired to get growing, keeping, cooking and making. Milkwood is the name of Kirsten Bradley and Nick Ritar's first farm as well as their school where anyone can learn skills for down-to-earth living. Kirsten, Nick and a team of educators offer courses on topics contained in this book as well as permaculture design, natural building and much more. Kirsten and Nick live on a small regenerative farm near Daylesford, Australia, where many things from the sprouted grain they feed their chickens to ingredients that make up dinner is homegrown. ...Show more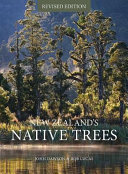 $130.00
NZD
Category: Gardening
New Zealand's Native Trees is a landmark book, the kind that is published only once in a generation. It celebrates our unique and magnificent native forests, and describes and generously illustrates more than 320 species, subspecies and varieties. This edition has been completely brought up-to-date with a significant number of botanical revisions, as many new species have been described or reclassified in the years since the book was first published. ...Show more
$40.00
NZD
Category: Gardening | Series: Complete Illustrated Encyclopedia Ser.
The Complete Language of Flowers is a comprehensive dictionary for over 1,001 flower species. Along with a visual depiction, each entry provides the flower's name, characteristics, and historic meanings from mythology, medieval legends, folklore, and flower poetry. For centuries, symbolic flower meanin gs have fascinated readers, writers, poets, and suddenly smitten couples alike. Extremely popular during the Victorian era, these floriographies flourished and versed the public on the hidden meaning of popular flowers like peonies (bashfulness) and tulips (passion).Coupled with stunning full-color illustrations, this beautiful reference is a must-have for gardeners, florists, and flower enthusiasts. Whether you're looking to arrange the perfectly bespoken wedding bouquet or to understand what the yellow rose you just received from an admirer means (friendship), this updated floriography is a visual delight. ...Show more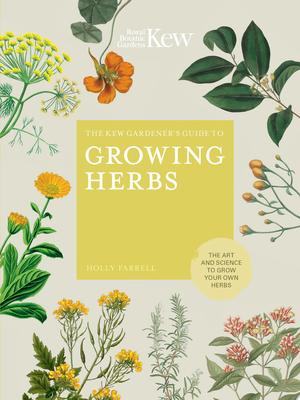 $28.00
NZD
Category: Gardening | Series: Kew Experts Ser.
The herbs in this book provide flavours and scents unlike any other: culinary herbs are a living trove of fresh flavours for any cook, with an almost alchemical power to transform the simplest dish. Herbs can be used as seeds, flowers, or leaves; cooked and eaten themselves or used to infuse a dish or d rink. They are popping up in artisan gin, ice cubes and cocktail syrups; in foraged dishes and kitchen gardens of the best restaurants as chefs realise that often the only way to capture that elusive flavour is to have home-grown, freshly harvested herbs on their doorstep. With this book these intense flavours can now be a reality for gardeners and food enthusiasts with any size of garden, from an acre to a window box. Underpinned by the authority of the Royal Botanic Gardens, Kew and the expertise of Holly Farrell this book combines practical elements with inspiration and beauty. Find out how to grow herbs in all situations, how to plant, propagate and harvest, then the 80 most exciting herbs are identified, illustrated and their uses explained. This is accompanied by Jason Ingram's specially commissioned photography for 12 projects which show how to develop a herb garden at the next level and use herbs in the most interesting ways from planting a herb roof to making herbal oils. ...Show more
$28.00
NZD
Category: Gardening | Series: Kew Experts Ser.
The Kew Guide to Growing Vegetables looks at some of the most common vegetables grown, and also some more unusual edibles. It gives easy to follow instructions on how to be a successful vegetable gardener, plus 12 exciting projects to try throughout the year. From sowing, to planting young plants, to ha rdening off and harvesting, Helena Dove, Kew's Kitchen Gardener shows what can be achieved with a few packets of seed and some fertile ground. ...Show more
$37.00
NZD
Category: Gardening
Great things happen in gardens. No one can doubt the importance of the garden in Roald Dahl's life as it was here where he worked, and here that he created James and the Giant Peach. And where would Jane Austen have been if she had never seen a 'walk', an ornamental lake, or a wilderness? Gardens hold a special place in many author's lives. For Beatrix Potter, Hill Top house was made possible by the new found freedom and wealth that a literary career can bring; for Sir Walter Scott, laying out his garden at Abbotsford was a way of distracting himself from mounting debts. In this book of 18 gardens and 20 writers, the author examines how the poet, writer, novelist derived a creative spirit from their private garden, how they tended and enjoyed their gardens, and how they managed their outdoor space. * Jane Austen at Godmersham and Chawton * Rupert Brooke at Grantchester * John Ruskin at Brantwood * Agatha Christie at Greenway * Beatrix Potter at Hill Top * Roald Dahl at Gipsy House * Charles Dickens at Gad's Hill Place * Virginia Woolf at Monk's House * Winston Churchill at Chartwell * Laurence Sterne at Shandy Hall * George Bernard Shaw at Shaw's Corner * Ted Hughes at Lumb Bank * Henry James followed by E.F. Benson at Lamb House * John Clare at Helpston * Thomas Hardy at Hardy's Cottage and Max Gate * Robert Burns at Ellisland * William Wordsworth at Cockermouth and Grasmere * Walter Scott at Abbotsford * Rudyard Kipling at Bateman's ...Show more