$25.00
NZD
Category: General Crime/Mystery
'I read it in one go' Harriet Tyce, author of BLOOD ORANGE 'A smart, propulsive thriller' Kate Hamer, THE GIRL IN THE RED COAT 'One of the most striking debuts I've read in years' A. J. Finn, author of THE WOMAN IN THE WINDOW **** Don't trust him. It wasn't me. It couldn't have been me. Meet Evie, a you ng woman who has fled with her uncle to the isolated New Zealand beach town of Maketu. Jim says he's hiding her to protect her, that she did something terrible back home in Melbourne. Something Evie can't remember. But Evie isn't her real name. And Jim isn't really her uncle. In a house that creaks against the wind, Evie pieces together the events that led her here. And as her memories return, she starts to wonder if Jim is really her saviour . . . or her captor. A compulsive, twist-filled debut that explores the fragility of memory, perfect for fans of Sharp Objects, Room and Top of the Lake. **** 'A highly original plot which has a dash of a knowing literary flourish. The writing is restrained and packed with an elegant menace. This is a clever cautionary tale about memory and manipulation' Daily Mail 'Outstanding . . .the final pages stun with their gallows-drop plot surprises. Almost nothing will turn out as it initially appears in this devastating novel of psychological suspense' Publishers Weekly More than just a classic thriller, with a plot to keep you gripped, Pomare has created an utterly involving story of family and friendships, trust and betrayal. With each new twist you are right at the heart of the action from the clever, intriguing set-up to the unpredictable, terrifying and unforgettable conclusion' Janet Ellis, author of The Butcher's Hook 'This sublime debut walks a higher path than your average psychological suspense novel. Pomare burrows into gaslighting and control from the word go . . . a first-class literary thriller that ultimately interrogates the nature of memory and trauma' Nicolás Obregón, author of Blue Light Yokohama ...Show more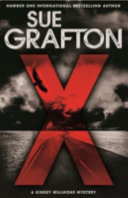 $25.00
NZD
Category: General Crime/Mystery | Series: Kinsey Millhone Alphabet Ser.
A # 1 New York Times Bestselling AuthorA Kinsey Millhone MysteryX: The number ten. An unknown quantity. A mistake. A cross. A kiss . . .Perhaps her darkest and most chilling novel, Sue Grafton's X features a remorseless serial killer who leaves no trace of his crimes. Once again breaking the rules and e stablishing new paths, Grafton wastes little time identifying this sociopath. The test is whether Kinsey Millhone can prove her case against him before she becomes his next victim. ...Show more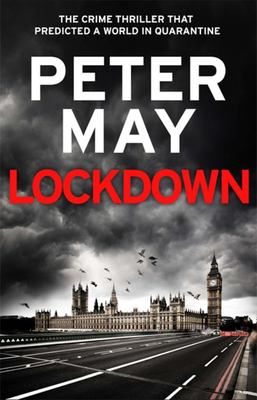 $25.00
NZD
Category: General Crime/Mystery
'They said that twenty-five percent of the population would catch the flu. Between seventy and eight percent of them would die. He had been directly exposed to it, and the odds weren't good.' A CITY IN QUARANTINE London is in lockdown under martial law. A hospital is being urgently built by the river Thames to contain the thousands of victims of a flu-like epidemic. Construction is brought to a sudden halt when a leather holdall containing the bones of a child is unearthed from the rubble. A KILLER WITHOUT REMORSE A psychopath has been unleashed on the city; his mission is to take all measures necessary to prevent the bones from being identified. But why are he and his handlers determined to go to such murderous lengths to hide the origins of the body? A GRIEVING INSPECTOR DI Jack MacNeil is facing his last day on the force, his career in ruins, his marriage over and his beloved son Jack dying from the virus. He has only hours to prevent the killer from eliminating all witnesses to a conspiracy whose evil effects are beyond belief. ...Show more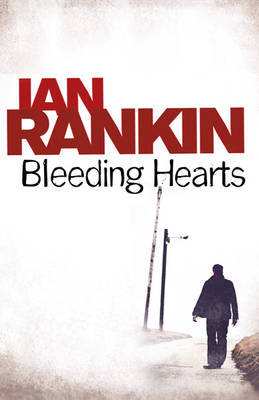 $30.00
NZD
Category: General Crime/Mystery
The death of a journalist from a single bullet to the heart makes for a dramatic story - but the twist in the tale is that this time, it's the man who fired the gun who's asking all the questions...The assassin, Michael Weston, knows he has carried out his assignment successfully. One mistake was enough , a long time ago, when a young girl had accidentally received the fatal bullet. Her father hired a PI named Hoffer to track him down. Every time Weston completed a job, Hoffer was not far behind. But why had the police been on the scene so quickly? Weston has to find out - even if it means coming face to face with Hoffer... ...Show more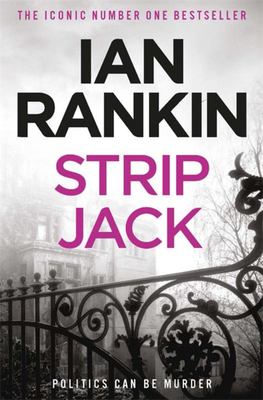 $25.00
NZD
Category: General Crime/Mystery | Series: A\Rebus Novel Ser.
Gregor Jack has it all: young, wealthy, and charming, he's a highly respected member of Parliament, with a beautiful wife--and a closet bursting with skeletons. When he's caught in a police raid on an Edinburgh brothel, his house of cards begins to topple. Enter Detective John Rebus: he smells a set-up. When Jack's flamboyant wife Elizabeth disappears, Rebus uncovers a full-house of orgies, drunken parties, an incestuous "Pack" of deceitful chums...and ultimately Elizabeth's badly beaten body. Now Rebus is on a new quest--to find a killer who holds all the cards. Strip Jack is a stellar entry in Ian Rankin's Inspector Rebus series, which The New York Times calls "A superior series." ...Show more
$25.00
NZD
Category: General Crime/Mystery | Series: A\Rebus Novel Ser.
Twelve Inspector Rebus mysteries, which include the hanging of a student during the Edinburgh Festival, an arson attack on a bird watcher, and the apparent witnessing of a miracle... If you're the kind of traveller who likes to step off the tourist trail, this is the book for you.This tape has the follo wing stories:Seeing ThingsPlaybackConcrete EvidenceNot Provan ...Show more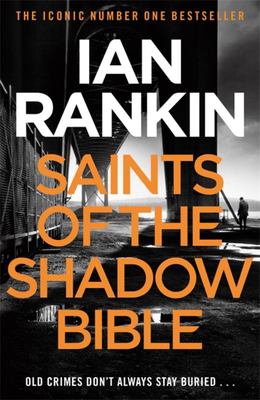 $25.00
NZD
Category: General Crime/Mystery | Series: A\Rebus Novel Ser.
Rebus and Malcolm Fox go head-to-head when a 30-year-old murder investigation resurfaces, forcing Rebus to confront crimes of the past Rebus is back on the force, albeit with a demotion and a chip on his shoulder. He is investigating a car accident when news arrives that a case from 30 years ago is bein g reopened. Rebus's team from those days is suspected of helping a murderer escape justice to further their own ends. Malcolm Fox, in what will be his last case as an internal affairs cop, is tasked with finding out the truth. Past and present are about to collide in shocking and murderous fashion. What does Rebus have to hide? And whose side is he really on? His colleagues back then called themselves "The Saints," and swore a bond on something called the Shadow Bible. But times have changed and the crimes of the past may not stay hidden much longer -- and may also play a role in the present, as Scotland gears up for a referendum on independence. Allegiances are being formed, enemies made, and huge questions asked. Who are the saints and who the sinners? And can the one ever become the other? ...Show more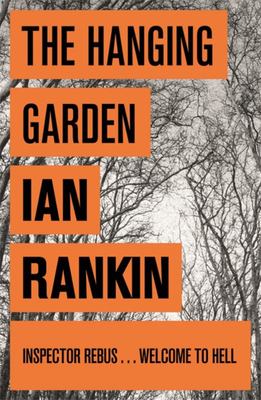 $25.00
NZD
Category: General Crime/Mystery | Series: A\Rebus Novel Ser.
Drugs. Extortion. Slavery. Organized crime is fighting for a hold on John Rebus's peaceful Scotland. And when Rebus rescues a young Bosnian girl forced into prostitution, he breaks a policeman's golden rule to never get personally involved in a case. Add to that the hunt for an elderly Nazi accused of s laughtering an entire French village, and Rebus wonders just how evil humans can be--until his own daughter is mortally injured as a gangland warning for him to back off. Then even a dedicated cop like Rebus might make a deal with the devil to find the culprit. Not for justice. For revenge. ...Show more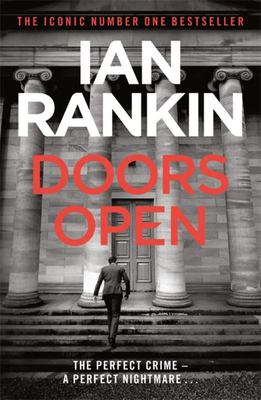 $27.00
NZD
Category: General Crime/Mystery
Mike Mackenzie is a self-made man with too much time on his hands and a bit of the devil in his soul. He is looking for something to liven up the days and settles on a plot to rip-off one of the most high-profile targets in the capital - the National Gallery of Scotland. So, together with two close frie nds from the art world, he devises a plan to a lift some of the most valuable artwork around. But of course, the real trick is to rob the place for all its worth whilst persuading the world that no crime was ever committed... ...Show more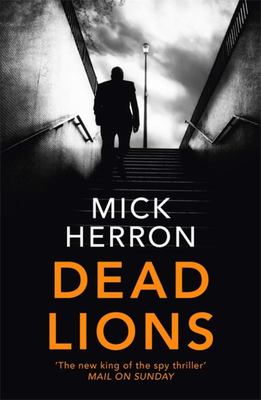 $25.00
NZD
Category: Spy | Series: Jackson Lamb Thriller
Winner of the 2013 CWA Gold Dagger AwardA BBC Front Row best crime novel of the yearA Times crime and thriller book of the year'The finest new crime series this millennium' Mail on SundayDickie Bow is not an obvious target for assassination.But once a spook, always a spook. And Dickie was a talented str eetwalker back in the day, before he turned up dead on a bus. A shadow. Good at following people, bringing home their secrets.Dickie was in Berlin with Jackson Lamb. Now Lamb's got his phone, and on it the last secret Dickie ever told, and reason to believe an old-time Moscow-style op is being run in the Service's back-yard.In the Intelligence Service purgatory that is Slough House, Jackson Lamb's crew of back-office no-hopers is about to go live . . . ...Show more
$25.00
NZD
Category: Spy | Series: Jackson Lamb Thriller Ser. | Reading Level: very good
What happens when an old spook loses his mind? Does the Service have a retirement home for those who know too many secrets but don't remember they're secret? Or does someone take care of the senile spy for good? These are the paranoid concerns of David Cartwright, a Cold War-era operative and one-time head of MI5 who is sliding into dementia, and questions his grandson, River, must figure out answers to now that the spy who raised him has started to forget to wear pants. But River, himself an agent at Slough House, MI5's outpost for disgraced spies, has other things to worry about. A bomb has detonated in the middle of a busy shopping center and killed forty innocent civilians. The "slow horses" of Slough House must figure out who is behind this act of terror before the situation escalates. ...Show more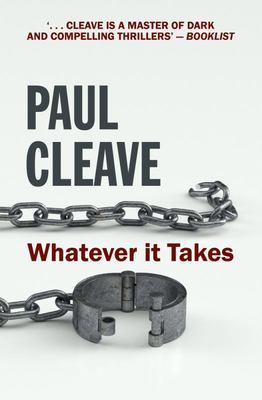 $28.00
NZD
Category: Crime Writers From Down Under
When seven-year-old Alyssa is kidnapped, Deputy Noah Harper decides he will do what it takes to find her - but that means crossing lines he can never come back from. Finding the girl safe isn't enough to stop Noah from losing his job, his wife, and from being kicked out of Acacia Pines. He's told if he ever returns, he'll be put in jail and left there to rot. Now, 12 years later, comes a phone call. Alyssa is missing again and her father wants him to honour the promise he made to her all those years earlier - that he would never let anything bad happen to her again. To find her, Noah is going to have to head back to the pines, and come face to face with the past... You shouldn't miss Paul Cleave's newest and best thriller yet Fans of Paul Cleave agree about his writing: "Readers following him through this season of Breaking Bad reworked by the Coen Brothers will feel the whole gamut right along with him."-- Kirkus " He] juggles all the elements with impressive ease. Darkly humorous references to horrific violence will resonate with Dexter fans."- Publishers Weekly - Starred Review "Tense, thrilling, touching. Paul Cleave is very good indeed." -- John Connolly, NYT bestselling author "A riveting and all too realistic thriller. Cleave is a writer to watch."- Tess Gerritsen, NYT bestselling author ...Show more