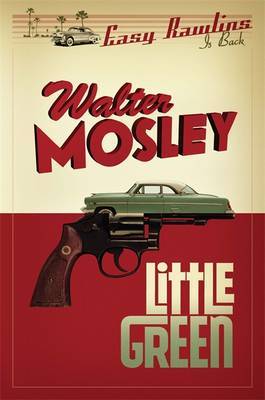 $30.00
NZD
Category: Classic Crime
*The next instalment in the Easy Rawlins series - ROSE GOLD - is available from September 2014* We thought we'd seen the last of Easy Rawlins at the end of BLONDE FAITH. But it takes more than an oncoming car to stop LA's finest PI. As Easy wakes from his coma, the last thing he needs is an investigatio n. But a friend's son is in trouble and old habits die hard. So Easy wades into the squats, clubs and LSD dens of Sunset Boulevard, trying to find the missing boy, Evander. What he discovers will take him on a journey into the dark underbelly of 1960s culture, where Evander's disappearance is only one piece of a far larger puzzle...LITTLE GREEN is Mosley's finest work since DEVIL IN A BLUE DRESS - a brilliant novel showing a world-class author reunited with his most beloved protagonist. ...Show more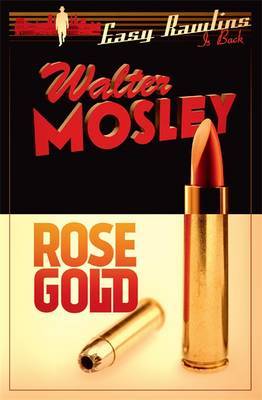 $30.00
NZD
Category: Classic Crime
When four armed policemen turn up at Easy Rawlins's door, he thinks he's in trouble. He is. They want him to find Rosemary Goldsmith, the daughter of a millionaire arms dealer. And Easy can't afford to say no. The LAPD think she's with Bob Mantle, a black boxer turned radical. Has she been kidnapped? Is she colluding? When Easy is almost gunned down on his first day on the case, he realises he'll need more than wits to find Rose Gold. ...Show more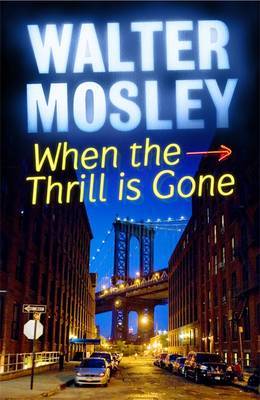 $30.00
NZD
Category: Classic Crime
The economy has hit the PI business hard, and Leonid McGill is getting job offers only from the criminals he's worked so hard to leave behind. So how can he say no to the beautiful young woman who walks into his office with a stack of cash? She's an artist, she tells him, who's escaped poverty via marri age to a rich collector. A rich collector with two ex-wives whose deaths are shrouded in mystery. She says she fears for her life, and needs Leonid's help. Though Leonid knows better, this isn't a job he can afford to turn away. Meanwhile, Leonid's personal life grows ever more chequered: his favourite stepson, Twill, drops out of school for mysteriously lucrative pursuits; his wife takes a new lover, infuriating the old one and endangering the whole family; and Leonid's girlfriend, Aura, is back but intent on some serious conversations...Is the client at his door who she seems and - if his family's misadventures don't kill him first - will sorting out the woman's crooked tale bring Leonid straight to death's door? ...Show more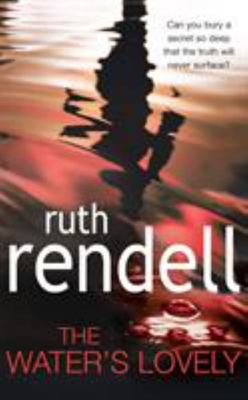 $26.00
NZD
Category: Classic Crime
'Weeks went by when Ismay never thought of it at all. Then something would bring it back or it would return in a dream. The dream began in the same way. She and her mother would be climbing the stairs, following Heather's lead through the bedroom to what was on the other side, not a bathroom in the drea m but a chamber floored and walled in marble. In the middle of it was a glassy lake. The white thing in the water floated towards her, its face submerged, and her mother said, absurdly, "Don't look!"'The dead man was Ismay's stepfather, Guy. Now, nine years on, she and her sister, Heather, still lived in the same house in Clapham. But it had been divided into two self-contained flats. Their mother lived upstairs with her sister, Pamela. And the bathroom, where Guy had drowned, had disappeared. Ismay worked in public relations, and Heather in catering. They got on well. They always had. They never discussed the changes to the house, still less what had happened that August day... But even lives as private as these, where secrets hang in the air like dust, intertwine with other worlds and other individuals. And, with painful inevitability, the truth will emerge. First published 2006. ...Show more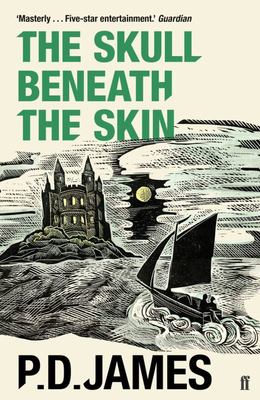 $23.00
NZD
Category: Classic Crime | Series: Cordelia Gray Mystery
A Cordelia Gray Mystery Hired to protect a beautiful but neurotic actress, Cordelia Gray soon becomes embroiled in a case as dangerous to her own life as it is mysterious. Clarissa Lisle hopes to make a spectacular comeback in a production of The Duchess of Malfi, to be played in Ambrose Gorringe's sini ster castle at Courcy Island. Cordelia is there to ensure her safety following the appearance of a number of poison-pen letters. But it soon becomes clear that all are in danger. Trapped within the walls of the Gothic castle, the treacherous past of the island re-emerges, and everyone seems to have a motive for sending Clarissa 'down, down to hell'. Marking the return of Cordelia Gray, The Skull beneath the Skin is a complex mystery which more than lives up to its predecessor, An Unsuitable Job for a Woman. ...Show more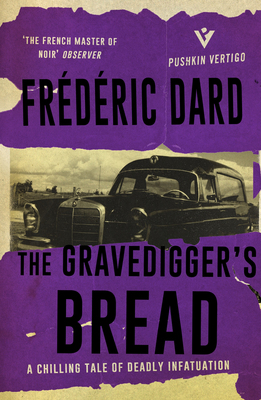 $24.00
NZD
Category: Classic Crime
Blaise should never have hung around in that charmless little provincial town. The job offer that attracted him the first place had failed to materialize. He should have got on the first train back to Paris, but Fate decided otherwise.A chance encounter with a beautiful blonde in the town post-office an d Blaise is hooked - he realizes he'll do anything to stay by her side, and soon finds himself working for her husband, a funeral director. But the tension in this strange love triangle begins to mount, and eventually results in a highly unorthodox burial... ...Show more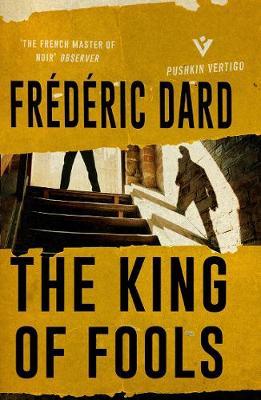 $26.00
NZD
Category: Classic Crime
From the moment he first gazes at Marjory across the roulette table in the Cote d'Azur Jean-Marie is entranced, and when their feverish holiday romance comes to an end he decides to take the biggest gamble of his life - to follow the beautiful Englishwoman back to rainy Edinburgh. But no sooner has Jean -Marie arrived than his luck runs out. He is drawn into an impenetrable mystery and soon, with blood on his hands, trapped in the grey-granite labyrinth of the city, he is running out of time to save his sanity and his life. The King of Fools is a fiendish tale of passion, betrayal and murder. ...Show more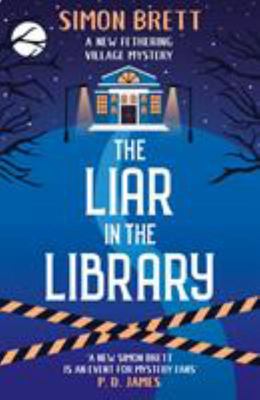 $24.00
NZD
Category: Classic Crime | Series: Feathering Village Mysteries Ser.
Fethering has everything a sleepy coastal town should: a snug English pub, cosy cottages, a little local library - and the occasional murder . . .Bestselling author Burton St Clair, complete with soaring ego and wandering hands, has come to town to give a talk. But after his corpse is found slumped in h is car, he won't be leaving. Jude is the prime suspect; she was, after all, the last person to see Burton St Clair alive. If she is to prove her innocence, she will have to dust off her detective skills and recruit her prim and proper neighbour (and partner-in-sleuthing) Carole to find the real culprit. ...Show more
$16.00
NZD
Category: Classic Crime | Series: Alma Classics 101 Pages Ser.
The Frozen DeepBy Wilkie CollinsThe date is between twenty and thirty years ago. The place is an English sea-port. The time is night. And the business of the moment is-dancing. The Mayor and Corporation of the town are giving a grand ball, in celebration of the departure of an Arctic expedition from the ir port. The ships of the expedition are two in number-the Wanderer and the Sea-mew. They are to sail (in search of the Northwest Passage) on the next day, with the morning tide. Honor to the Mayor and Corporation! It is a brilliant ball. The band is complete. The room is spacious. The large conservatory opening out of it is pleasantly lighted with Chinese lanterns, and beautifully decorated with shrubs and flowers. All officers of the army and navy who are present wear their uniforms in honor of the occasion. Among the ladies, the display of dresses (a subject which the men don't understand) is bewildering-and the average of beauty (a subject which the men do understand) is the highest average attainable, in all parts of the room.We are delighted to publish this classic book as part of our extensive Classic Library collection. Many of the books in our collection have been out of print for decades, and therefore have not been accessible to the general public. The aim of our publishing program is to facilitate rapid access to this vast reservoir of literature, and our view is that this is a significant literary work, which deserves to be brought back into print after many decades. The contents of the vast majority of titles in the Classic Library have been scanned from the original works. To ensure a high quality product, each title has been meticulously hand curated by our staff. Our philosophy has been guided by a desire to provide the reader with a book that is as close as possible to ownership of the original work. We hope that you will enjoy this wonderful classic work, and that for you it becomes an enriching experience. ...Show more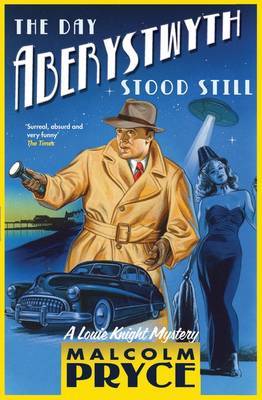 $25.00
NZD
Category: Classic Crime
It's May in Aberystwyth and the mayoral election campaign is underway. Private detective Louie Knight has just received a visit from a mysterious stranger called Raspiwtin asking him to track down a dead man called Iestyn Probert. Originally hanged for his part in the infamous raid on the Coliseum cinem a, Iestyn Probert was later seen alive and well and boarding a bus to Aberaeron. Did he escape the hangman's noose? Or could there be some truth to the rumours that he was resuscitated by aliens? Now, as strange lights are spotted in the sky above Aberystwyth and a farmer claims to have had a close encounter with a lustful extraterrestrial, Iestyn Probert has been sighted once again. But what does Raspiwtin want with him? And why does Louie's investigation arouse unwelcome interest from a shadowy government body and a dark-suited man in a black 1947 Buick? ...Show more
$23.00
NZD
Category: Classic Crime
From the world-famous creator of "Perry Mason," Erle Stanley Gardner comes another baffling case for the Cool & Lam detective agency   Erle Stanley Gardner was not just the creator of PERRY MASON - at the time of his death, he was the best-selling American author of all time, with hundreds of mill ions of books in print, including the 29 cases of the brash, irresistible detective team of Bertha Cool and Donald Lam. Gardner was also one of the most ingenious plot-spinners in the field, coming up with stunning twists and reveals... and THE COUNT OF 9 is Gardner at his twistiest.   Hired to protect the treasures of a globe-trotting adventurer, Bertha and Donald confront an impossible crime: how could anything be smuggled out of a dinner party - least of all a 6-foot-long blowgun - when the guests were X-rayed coming and going? But that's nothing compared to the crime they face next: AN IMPOSSIBLE MURDER... ...Show more
$20.00
NZD
Category: Classic Crime | Series: Poirot Ser.
Marking exactly 100 years since the publication of Agatha Christie's first novel, this new edition includes a previously deleted chapter and a newly discovered essay, 'Drugs and Detective Stories', in which Agatha Christie reminisces about the inspiration for Poirot's first case. 'Beware! Peril to the detective who says: "It is so small - it does not matter..." Everything matters.' After the Great War, life can never be the same again. Wounds need healing, and the horror of violent death banished into memory. Captain Arthur Hastings is invited to the rolling country estate of Styles to recuperate from injuries sustained at the Front. It is the last place he expects to encounter murder. Fortunately he knows a former detective, a Belgian refugee, who has grown bored of retirement... 'Agatha Christie is the gateway drug to crime fiction thanks to her storytelling skills. Just one book is never enough...' VAL McDERMID 'What a writer. A hundred years after her first novel, and we are all still standing in her shadow.' ANDREW TAYLOR 'Agatha Christie must surely be the most imitated author in the entire canon of literature - what greater acclaim could there be?' PETER JAMES ...Show more