$27.00
NZD
Category: Junior Fiction
Millions of young readers have loved the World's Worst Children tales and revelled in the World's Worst Teachers with their delightfully dreadful deeds – now prepare for…THE WORLD'S WORST PARENTS! From the phenomenally bestselling David Walliams and illustrated in glorious colour by the artistic genius , Tony Ross. Are you ready to meet the worst parents ever? Sure, some parents are embarrassing – but they're NOTHING on this lot. These ten tales of the world's most spectacularly silly mums and deliriously daft dads will leave you rocking with laughter. Pinch your nose for Peter Pong, the dad with the stinkiest feet in the world… jump out of the way of Harriet Hurry, the fastest mum on two wheels… watch out for Monty Monopolize, the dad who takes all his kids' toys… and, oh no, it's Supermum! Brandishing a toilet brush and a mop, she's out to save the world! With a very special introduction said to be from David's own mum, these ten tales of the most madcap mums and deliciously daft dads will leave you rocking with laughter. ...Show more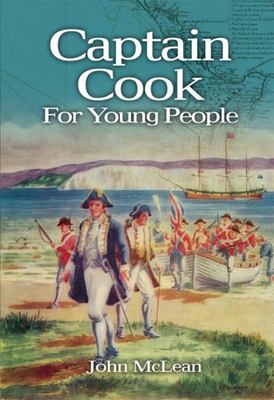 $20.00
NZD
Category: Non Fiction
Captain James Cook has been a crucial influence on the history of Australia, New Zealand and the Pacific. On his three epic voyages he mapped much of the world's largest ocean and brought it, and its people, to the attention of the world for the first time. In this illustrated narrative, the reader is i ntroduced to the life and achievements of this outstanding explorer. ...Show more
$50.00
NZD
Category: Middle Fiction | Series: Wings of Fire
The New York Times best-selling Wings of Fire series is more collectable than ever in this five-book paperback boxed set! A war has been raging between the dragon tribes of Pyrrhia for years. According to a prophecy, five dragonets will end the bloodshed and choose a new queen. But not every dragonet wa nts a destiny. And when Clay, Tsunami, Glory, Starflight, and Sunny discover the truth about their unusual, secret upbringing, they might choose freedom over fate and find a way to save their world in their own way. ...Show more
$16.00
NZD
Category: Picture and Board Books | Series: Thelma The Unicorn
Thelma is an ordinary pony who longs to be more. But when Thelma's dream to be a unicorn comes true she discovers that fame isn't all it's cracked up to be!
$20.00
NZD
Category: Picture and Board Books | Series: Thelma The Unicorn
Thelma dreams of being a glamorous unicorn. Then in a rare glitter-filled moment of fate, Thelma's wish comes true. She rises to instant international stardom, but at an unexpected cost. From an award-winning author comes this joyful book about learning to love oneself. Full colour.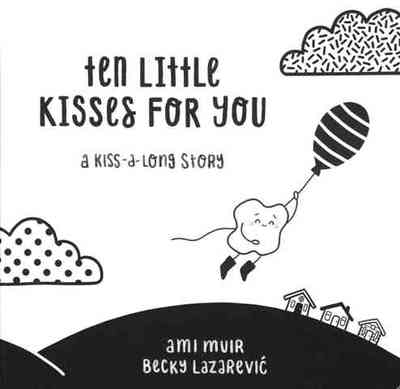 $18.00
NZD
Category: Picture and Board Books
Follow the Ten Little Kisses as they make their way from the clouds, to the hills, to the seas - to you! Captivate your littlest loved one with the soothing rhythm and joyful images of this melodic first picture book. The book follows the familiar 'One Little, Two Little, Three Little Indians' song, bu t with Kisses! Black and white shapes are proven to capture a young baby's attention, allowing developing eyes to focus and concentrate, and giving the mind a rest from the overwhelming stimulation of the world. As baby's attention span grows, the playful illustrations offer plenty for her to discover and explore. With a cuddle and smooch on every page, Ten Little Kisses is sure to become baby's favourite time of the day. A treasured family keepsake, from baby to beyond. 100% New Zealand written and illustrated. ...Show more
$33.00
NZD
Category: Picture and Board Books | Series: The\Chronicles of Narnia Ser.
The Lion, the Witch and the Wardrobe has enchanted readers for generations and now will delight younger children as a picture book. Brought to life through Christian Birmingham's stunning illustrations, this is a magical winter story for all the family. When Peter, Susan, Edmund and Lucy are sent to sta y with a kind professor who lives in the country, they can hardly imagine the extraordinary adventure that awaits them. It all begins when the children explore the professor's rambling old house. When they come across a room with an old wardrobe in the corner, Lucy opens the door and gets inside. To her amazement, she suddenly finds herself standing in a wood, with snowflakes falling through the air. Lucy has found Narnia, a magical land of fauns and centaurs, nymphs and talking animals and the magnificent lion, Aslan. They are joined by the beautiful but evil White Witch, who has held the country in eternal winter for a hundred years. Christian Birmingham's exquisite illustrations bring the world of Narnia alive and provide the perfect setting for the carefully abridged story. It is a classic in its own right and a magical doorway to all the stories within the Narnia Chronicles. ...Show more
$18.00
NZD
Category: Picture and Board Books | Series: Spot
Spot gets a baby sister and discovers that it's a lot of fun being a big brother! This is an another delightful lift-the-flap adventure with Eric Hill's adorable Spot the dog.
$28.00
NZD
Category: Picture and Board Books
"This is the first time / There's ever been you, / So I wonder what wonderful things / You will do." In this timeless poem about growing up, Emily Windfield Martin explores all the things you can choose to be, from brave and bold to creative and wise. Filled with beautiful, quirky illustrations and cl ever rhyme, grown-ups will love reading this book to their children at any age as they lovingly consider all the possibilities that lie ahead. Its enduring message of love and acceptance as children grow and change is both universal and poignant, and it one to share over and over again. ...Show more
$18.00
NZD
Category: Picture and Board Books | Series: Mini Whinny
Mini Whinny, the mischievous little horse, plans to escape her annoyingly perfect stable neighbour! Goody Four-Shoes is the best...at everything. She's graceful. She can jump really, really high. And her mane is too perfect. Mini Whinny does not like her. Not one little bit. So naughty little Mini Whinn y decides to run away. Another adorable story of horsey friendship from internationally best-selling Kiwi author Stacy Gregg and talented illustrator Ruth Paul. ...Show more
$19.00
NZD
Category: Picture and Board Books | Series: The Gruffalo
This special 15th anniversary edition of The Gruffalo's Child is a must-have for all Julia Donaldson and Axel Scheffler fans. The Gruffalo's Child 15th Anniversary Edition features a wrap-around snowy wood play scene and press-out characters for an interactive reading experience, plus additional book c ontent including material from author Julia Donaldson and illustrator Axel Scheffler, The Gruffalo's Child Song, a Gruffalo's Child quiz, and tips for putting on a Gruffalo's Child show! The Gruffalo said that no gruffalo should Ever set foot in the deep dark wood. But one wild and windy night the Gruffalo's child disobeys her father's warnings and ventures out into the snow. After all, the Big Bad Mouse doesn't really exist ... does he?   ...Show more
$16.00
NZD
Category: Picture and Board Books
Rod Campbell, the creator of the preschool lift-the-flap classic Dear Zoo, has been a trusted name in early learning for over thirty years.Children will love lifting the flaps to discover their favourite farm animals and their babies in Noisy Farm. Meet Sam the farm dog, visit the animals and don't forg et to join in by calling out their noises!With bright, bold artwork, a simple, engaging text and a whole host of favourite farm animals, Noisy Farm is a perfect first farm animal story book - and the chunky board book format and sturdy card flaps make it great for small hands. ...Show more