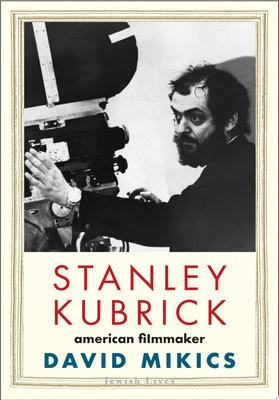 $41.00
NZD
Category: Biographies & Memoirs | Series: Jewish Lives Ser.
When he made a movie Kubrick was obsessively focused because he had to find a solution to every problem. ... His movies are about mastery that fails. Perfectly controlled schemes get botched through human error or freak accidents, or hijacked by masculine rage. ... Stanley Kubrick asserted total control over his vision, demanding take after take and looking into every last detail. But he also had a sense of how to use chaos, and he clearly enjoyed the bumper car ride that is filmmaking. In his work Kubrick brought together order and madness, mastery and wild defiance, fulfilling a key dream of cinema, to show human energy at its most dangerous and exciting while also presenting a supremely organized world. Book jacket. ...Show more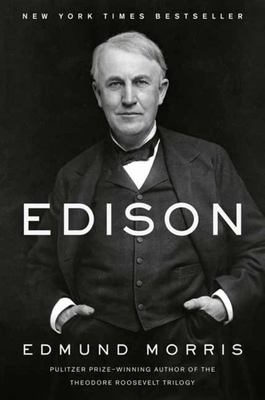 Edison
by Edmund Morris
$45.00
NZD
Category: Biographies & Memoirs
From Pulitzer Prize-winning author Morris comes a revelatory new biography of Thomas Alva Edison, the most prolific genius in American history.
$40.00
NZD
Category: Biographies & Memoirs
As Jenny Lawson's hundreds of thousands of fans know, she suffers from depression. In Broken, she explores her experimental treatment of transcranial magnetic stimulation with brutal honesty, and brutal humour. Jenny discusses the frustration of dealing with her insurance company in 'An Open Letter to My Insurance Company', which should be an anthem for anyone who has ever had to call their insurance company to try and get a claim covered. She tackles such timelessly debated questions as 'How do dogs know they have penises?' We see how her vacuum cleaner almost set her house on fire, how she was attacked by three bears, business ideas she wants to pitch to Shark Tank, and why she can never go back to the post office. Of course, Jenny's long-suffering husband Victor, the Ricky to Jenny's Lucille Ball, is present throughout. A treat for Jenny Lawson's already existing fans, and destined to convert new ones, Broken is a beacon of hope and a wellspring of laughter. ...Show more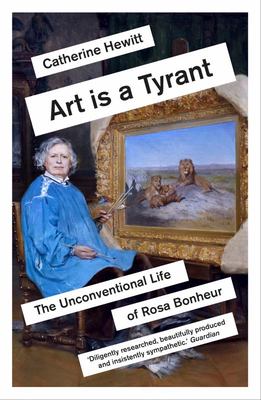 $25.00
NZD
Category: Biographies & Memoirs
A new biography of the wildly unconventional 19th-century animal painter and gender equality pioneer Rosa Bonheur. Rosa Bonheur was the very antithesis of the feminine ideal of 19th-century society. She was educated, she shunned traditional 'womanly' pursuits, she rejected marriage - and she wore trou sers. But the society whose rules she spurned accepted her as one of their own, because of her genius for painting animals. She shared an intimate relationship with the eccentric, self-styled inventor Nathalie Micas, who nurtured the artist like a wife. Together Rosa, Nathalie and Nathalie's mother bought a chateau and with Rosa's menagerie of animals the trio became one of the most extraordinary households of the day. Catherine Hewitt's compelling new biography is an inspiring evocation of a life lived against the rules. ...Show more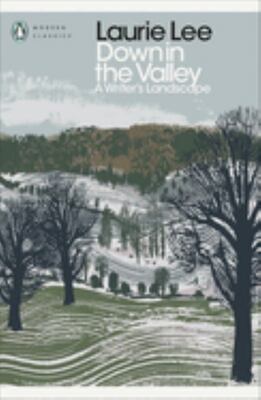 $26.00
NZD
Category: Biographies & Memoirs | Series: Penguin Modern Classics Ser.
A moving portrait of the landscape that shaped the life of Laurie Lee, the beloved author of Cider With Rosie 'Before I left the valley I thought everywhere was like this. Then I went away for 40 years and when I came back I realized that nowhere was like this.' Laurie Lee walked out of his childhood village one summer morning to travel the world, but he was always drawn back to his beloved Slad Valley, eventually returning to make it his home. In this portrait of his Cotswold home, Laurie Lee guides us through its landscapes, and shares memories of his village youth - from his favourite pub to winter skating on the pond, the church through the seasons, local legends, learning the violin and playing jazz records in the privy on a wind-up gramophone. Filled with wry humour and a love of place, Down in the Valley is a writer's tribute to the landscape that shaped him, and where he found peace. ...Show more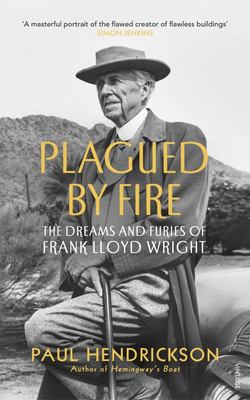 $37.00
NZD
Category: Biographies & Memoirs
Frank Lloyd Wright has long been known as a rank egotist who held in contempt almost everything aside from his own genius. Harder to detect, but no less real, is a Wright who fully understood, and suffered from, the choices he made. This is the Wright whom Paul Hendrickson reveals in this masterful biog raphy: the Wright who was haunted by his father, about whom he told the greatest lie of his life. And this, we see, is the Wright of many other neglected aspects of his story: his close, and perhaps romantic, relationship with friend and early mentor Cecil Corwin; the eerie, unmistakable role of fires in his life; the connection between the 1921 Black Wall Street massacre in Tulsa, Oklahoma, and the murder of his mistress, her two children, and four others at his beloved Wisconsin home. In showing us Wright's facades along with their cracks, Hendrickson helps us form a fresh, deep, and more human understanding of the man. With prodigious research, unique vision, and his ability to make sense of a life in ways at once unexpected, poetic, and undeniably brilliant, he has given us the defining book on Wright. ...Show more
$24.00
NZD
Category: Biographies & Memoirs
** 2020 TELEGRAPH SPORTS BOOK OF THE YEAR ** DOUBLE WINNER: BEST AUTOBIOGRAPHY OF 2020 & BEST OVERALL SPORTS BOOK OF 2020 ________________________________ 'Incredible stories... you don't have to be a boxing fan to enjoy it' SCOTT MILLS, BBC RADIO 1 'One of sport's most heart-warming stories' SUNDAY TIMES, SPORTS BOOK OF THE YEAR 'A must-read for any boxing fan.' WORLD BOXING NEWS 'If you know someone who is a fan of the People's Champion then they'll love this.' TALKSPORT XMAS GIFT GUIDE The extraordinary story of the rise and fall and rise again of Tyson Fury... THE GYPSY KING. A Manchester lad from Irish Traveller stock, born three months premature and weighing just a pound at birth, Tyson (named after his father's boxing hero) grew up to become one of the most unlikely heavyweight champions in history. This 'dream come true' soon turned to nightmare, however, as alcohol and cocaine abuse took hold and Tyson was stripped of his titles. What followed was the darkest moment of his life - detailed in this book for the first time - in which he came within seconds of ending everything. THE PEOPLE'S CHAMPION. Like all the greatest stories, though, there is redemption and Tyson defies all the odds and literally drags himself to his feet. 10 million people around the globe watched Fury fight Wilder in the biggest fight of the boxing calendar. Speaking candidly about his struggles with mental health, this is Tyson Fury as you have never seen him before. A BRITISH ICON. ________________________________ Behind the Mask is an unflinching autobiography from the greatest boxer of our time and a man who has demonstrated strength of a very different kind by conquering his demons. ________________________________ 'It's a great book, if I could read, I'd buy it' BILLY JOE SAUNDERS, WBO World Super-Middleweight Champion 'I didn't believe boxers could be role models, but Tyson Fury has changed my mind... This 30-year-old Mancunian has made us all think twice about the possibilities of redemption.' SIMON KELNER, INDEPENDENT 'Tyson Fury has become Britain's most unlikely inspirational figure... the sight of a broken Fury caught a mood with the public. Never was the epithet "People's Champion" more apt' RON LEWIS, THE TIMES 'Tyson Fury is an amazing real-life champion' SYLVESTER STALLONE, star of Rocky 'You may not have any interest in boxing at all and you will find this story about Tyson's life fascinating' BBC RADIO 5 LIVE 'An unusual, heartening story, nicely told. There is much to amaze and admire' SUNDAY TIMES ...Show more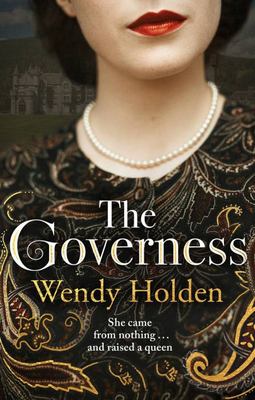 $33.00
NZD
Category: Biographies & Memoirs
As the royal governess, Marion Crawford played a major role in shaping the childhood and subsequent world-view of Queen Elizabeth II, but her story is largely unknown and has never been explored in much depth. The Governess brings 'Crawfie' to life.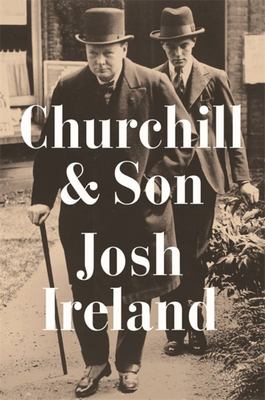 $38.00
NZD
Category: Biographies & Memoirs
The intimate, untold story of Winston Churchill's enduring yet volatile bond with his only son, Randolph "Fascinating... well-researched and well-written."--Andrew Roberts  "Beautifully written... A triumph." - Damien Lewis  "Fascinating, acute and touching."--Simon Sebag Montefiore We think we know Winston Churchill: the bulldog grimace, the ever-present cigar, the wit and wisdom that led Great Britain through the Second World War. Yet away from the House of Commons and the Cabinet War Rooms, Churchill was a loving family man who doted on his children, none more so than Randolph, his only boy and Winston's anointed heir to the Churchill legacy. Randolph may have been born in his father's shadow, but his father, who had been neglected by his own parents, was determined to see him go far. For decades, throughout Winston's climb to greatness, father and son were inseparable--dining with Britain's elite, gossiping and swilling Champagne at high society parties, holidaying on the French Riviera, touring Prohibition-era America. Captivated by Winston's power, bravery, and charisma, Randolph worshipped his father, and Winston obsessed over his son's future. But their love was complex and combustible, complicated by money, class, and privilege, shaded with ambition, outsize expectations, resentments, and failures. Deeply researched and magnificently written, Churchill & Son is a revealing and surprising portrait of one of history's most celebrated figures. ...Show more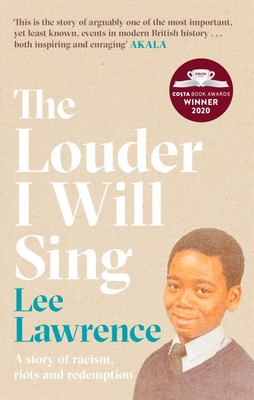 $28.00
NZD
Category: Biographies & Memoirs
Shortlisted for the Costa Prize 2020 'This is the story of arguably one of the most important, yet least known, events in modern British history. Lee's journey and fight for justice are both inspiring and enraging' AKALA What would you do if the people you trusted to uphold the law committed a crime a gainst you? Who would you turn to? And how long would you fight them for? On 28th September 1985, Lee Lawrence's mother Cherry Groce was wrongly shot by police during a raid on her Brixton home. The bullet shattered her spine and she never walked again. In the chaos that followed, 11-year-old Lee watched in horror as the News falsely pronounced his mother dead. In Brixton, already a powder keg because of the deep racism that the community was experiencing, it was the spark needed to trigger two days of rioting that saw buildings brought down by petrol bombs, cars torched and shops looted. But for Lee, it was a spark that lit a flame that would burn for the next 30 years as he fought to get the police to recognise their wrongdoing. His life had changed forever: he was now his mother's carer, he had seen first-hand the prejudice that existed in his country, and he was at the mercy of a society that was working against him. And yet that flame - for justice, for peace, for change - kept him going. The Louder I Will Sing is a powerful, compelling and uplifting memoir about growing up in modern Britain as a young Black man. It's a story both of people and politics, of the underlying racism beneath many of our most important institutions, but also the positive power that hope, faith and love can bring in response. ...Show more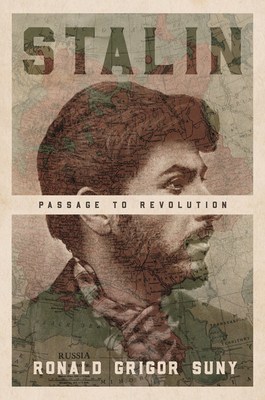 $70.00
NZD
Category: Biographies & Memoirs
A spellbinding new biography of Stalin in his formative years This is the definitive biography of Joseph Stalin from his birth to the October Revolution of 1917, a panoramic and often chilling account of how an impoverished, idealistic youth from the provinces of tsarist Russia was transformed into a c unning and fearsome outlaw who would one day become one of the twentieth century's most ruthless dictators.  In this monumental book, Ronald Grigor Suny sheds light on the least understood years of Stalin's career, bringing to life the turbulent world in which he lived and the extraordinary historical events that shaped him. Suny draws on a wealth of new archival evidence from Stalin's early years in the Caucasus to chart the psychological metamorphosis of the young Stalin, taking readers from his boyhood as a Georgian nationalist and romantic poet, through his harsh years of schooling, to his commitment to violent engagement in the underground movement to topple the tsarist autocracy. Stalin emerges as an ambitious climber within the Bolshevik ranks, a resourceful leader of a small terrorist band, and a writer and thinker who was deeply engaged with some of the most incendiary debates of his time.  A landmark achievement, Stalin paints an unforgettable portrait of a driven young man who abandoned his religious faith to become a skilled political operative and a single-minded and ruthless rebel. -- "Kirkus, starred review" ...Show more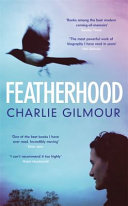 $30.00
NZD
Category: Biographies & Memoirs
'The best piece of nature writing since H is for Hawk, and the most powerful work of biography I have read in years' Neil Gaiman 'Wonderful - I can't recommend it too highly' Helen Macdonald 'One of those rare, enchanted books' Isabella Tree 'Beautiful - it made me cry' Simon Amstell 'I was entrance d' Cathy Rentzenbrink This is a story about birds and fathers. About the young magpie that fell from its nest in a Bermondsey junkyard into Charlie Gilmour's life - and swiftly changed it. Demanding worms around the clock, riffling through his wallet, sharing his baths and roosting in his hair... About the jackdaw kept at a Cornish stately home by Heathcote Williams, anarchist, poet, magician, stealer of Christmas, and Charlie's biological father who vanished from his life in the dead of night. It is a story about repetition across generations and birds that run in the blood; about a terror of repeating the sins of the father and a desire to build a nest of one's own. It is a story about change - from wild to tame; from sanity to madness; from life to death to birth; from freedom to captivity and back again, via an insane asylum, a prison and a magpie's nest. And ultimately, it is the story of a love affair between a man and a magpie.   ...Show more